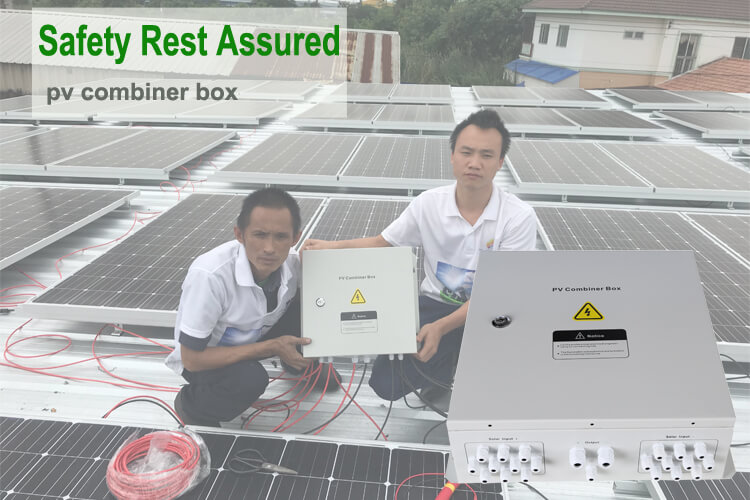 Tanfon HT series pv array combiner box features:
1. Use to connect to multiple PV array strings inputs, Simplify wiring between PV array and controller, protections to controller.
2. It is equipped with the solar DC lightning protection devices. Both the positive pole and negative pole have the dual lightning protection function.
3. It adopts the professional DC breaker, capable to withstand voltage not lower than DC1000V. So it is safe and reliable.
4. The protection class is IP65, which meets the outdoor installation and usage requirements.
5. Easy and convenient installation and maintenance, long-term service life.
6. Reliable thunderstorm & surge protection
Tanfon HT series pv array combiner box data sheet:
Model

H4T

H6T

H8T

H10T

Number of inputs

4

5

8

10

Max single current

10A

Fuse for each input

10A

Wire number of each input

PG7/4mm²

Number of output

1 or 2

Max output current

40A

60A

80A

100A

Max output voltage

800V DC

Temperature

-30℃ ~ +60℃

Weight

5.3kg/93.kg

8.4kg/12.9kg

9.5kg/14.3kg

10.8kg/15.6kg

Packing size

470*450*255mm

530*510*255mm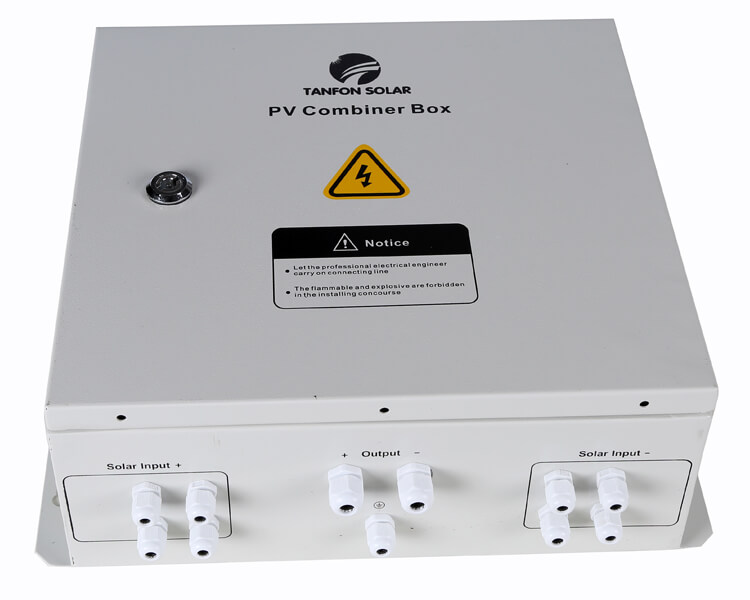 Tanfaon PV combiner box production

Tanfon PV combiner box for solar power system