Here we want to share with you our engineer Terry adventures in Somalia last week.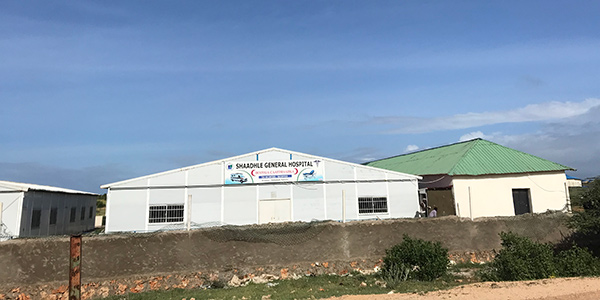 This 15kw solar panel system project is in a remote area, with no city power, no diesel generator. Terry wanted to buy a screwdriver in the local market, It took him one hour by car to get to the local market, armed by 2 bodyguards with guns.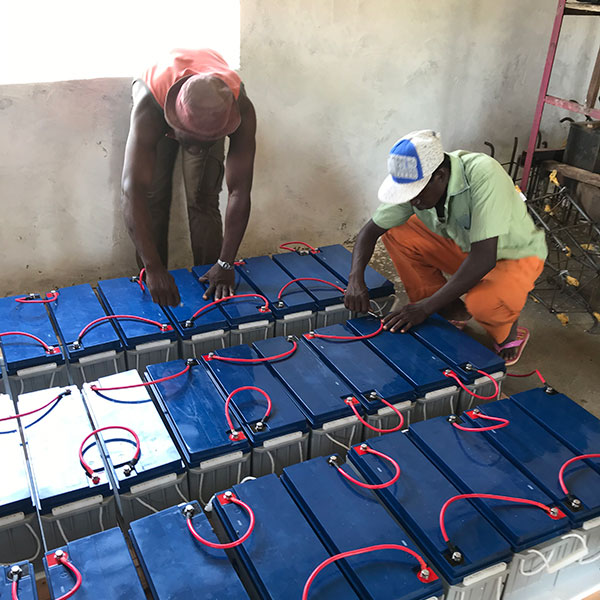 Why they set up a 15kw solar panel system project in such a dangerous and remote area?
The project manager name Mango told Terry that when he was a little boy, his friend gets bitten by a poisonous snake, his friend lost heartbeat within an hour because of no hospital there. He wanted to do something from that time.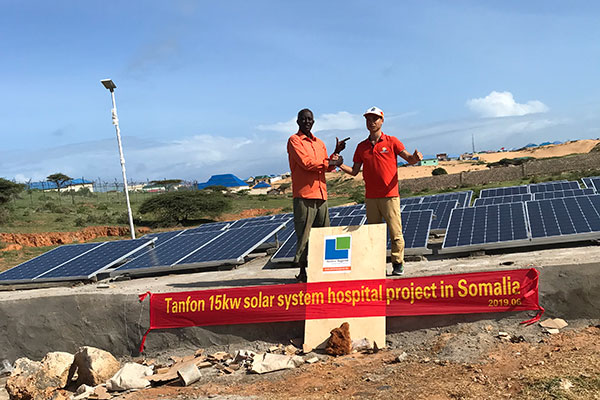 After 20years hardworking, he is able to build a private hospital and use our off-grid solar panel system to supply stable power for his hospital.
We should thank the sun that gives us a chance to supply a good quality solar panel system which stands time.
Tanfon

15kw solar panel system

FS375w solar panel

32pcs

H6T PV combiner

1pc

192V/100A solar controller

1pc

TF15KW solar inverter

1pc

200AH gel battery

24pcs

solar panel rack

1set

Battery cable+PV cable

1set
Solar system each parts feature

15kw solar panel system

solar panel

1. Mono efficiency 22%,

Poly panel efficiency 19%

2. Suggest choose Mono

3.10 years Warranty,

ship NEW panel for service

Aluminum Panel Rack,

need confirm before order

1. Iron roof

2. slope Tile roof

3. Flat roof

4. Ground

IGBT Pure sine wave inverter

1 ,110V or 220V ,Dual output

2. 50HZ/60HZ frequency

3. Hybrid with city power function

4. 2years Warranty,

ship FREE PCB

board by DHL for service

Solar battery

1)Gel battery,2 years warranty.ship NEW for service.

2)Lithium battery,3 years warranty.ship NEW for service.

According to the experience of the engineer to install,

the 35cm(battery to battery) and 2m(battery to inverter)

wires can be directly installed, saving installation time.