This 50kw Stand Alone Solar Power System will be install in one office block building.Moyo find us from internet ;
At first time ,they request 200kw ,but it seems too big for this installation ,final they choose 50kw model (the system solar panel base on your consumption,battery capacity base on your backup time ),so when you want choose the solar system ,The more detailed the information you provide, the more suitable the design plan will meet your needs.
Below is the 50kw Off Grid Solar System package info:
Solar panel 4 pallet packing;
PV combiner and MPPT comtroller ,bracket are carton box packing;
Three phase inverter wooden box packing ;
Gel battery 5 pallet packing;
Total 33 package
Total about 18CBM ,8000KG
This system will ship to Fracistown port .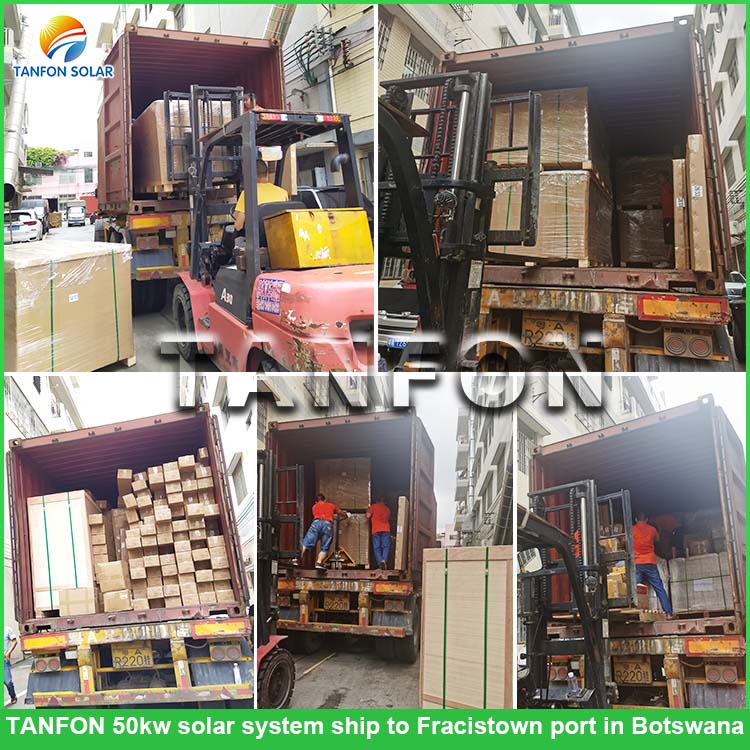 If you want to know more about our solar power system information ,welcome to contact with our sales !
Related Products
10kva Solar Power Generator Running Home lighting
20kw Solar Energy System Ground Mount Solution
15kw Solar Energy Powered System For house