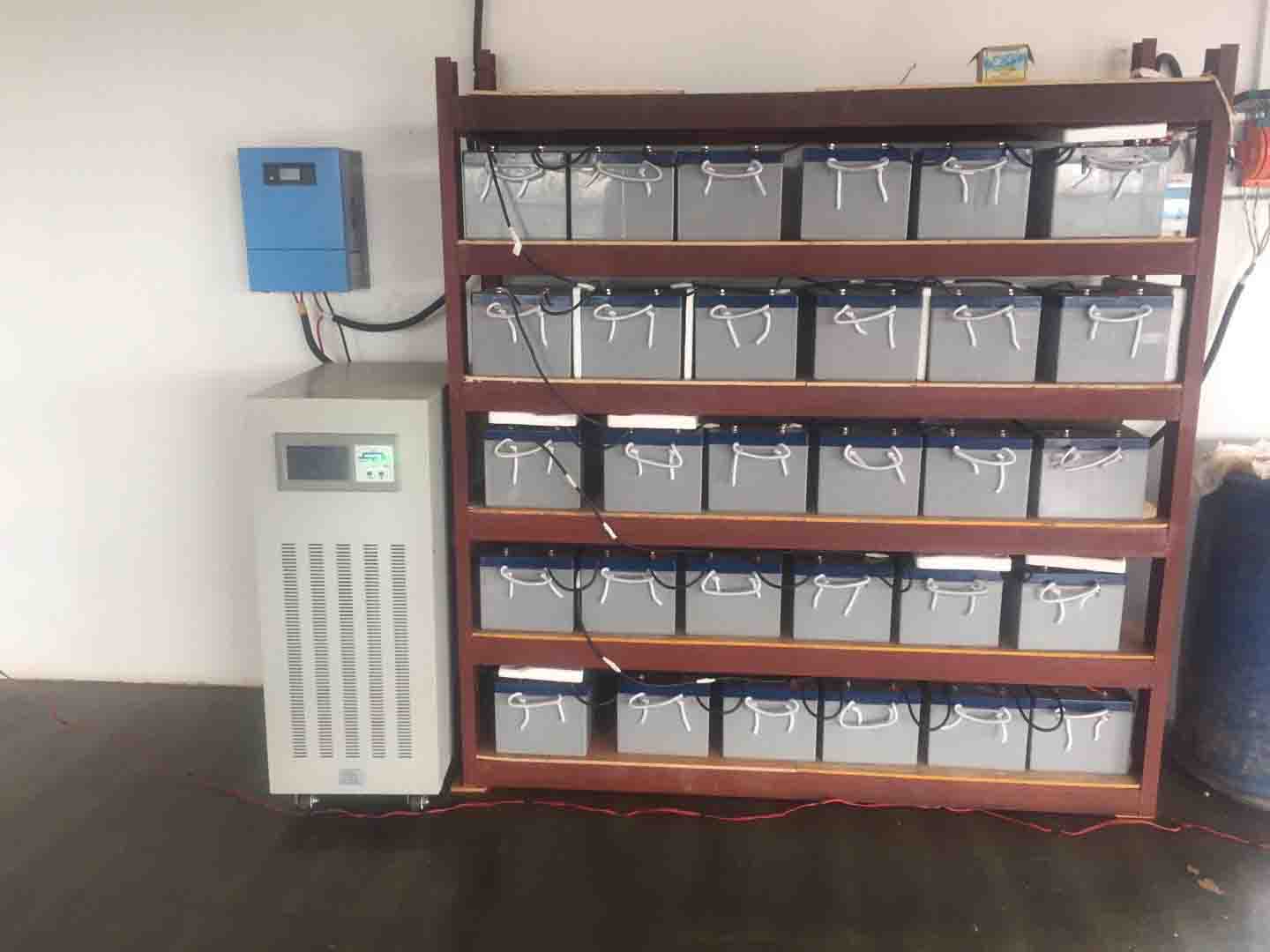 380w mono solar panels * 52pcs
H4T/360V PV combiner * 1pcs
360V/70A solar controller * 1pcs
TF20KW 360V IGBT inverter *1 pcs
12v 250ah gel battery * 30pcs
cables and accessories * 1set
Before buying this 20kw solar system, our customer has bought a 5KW household solar system for his house in the mountainous area. There is no utility power, only off-grid 20kw solar system can be used.
The first system is in good condition. So he plans to buy a system for the pig house, mainly for the exhaust system.
There are a total of 12 fans in the exhaust system of this pig house, each fan is 1.5 horses, and the total power is 13.5kw.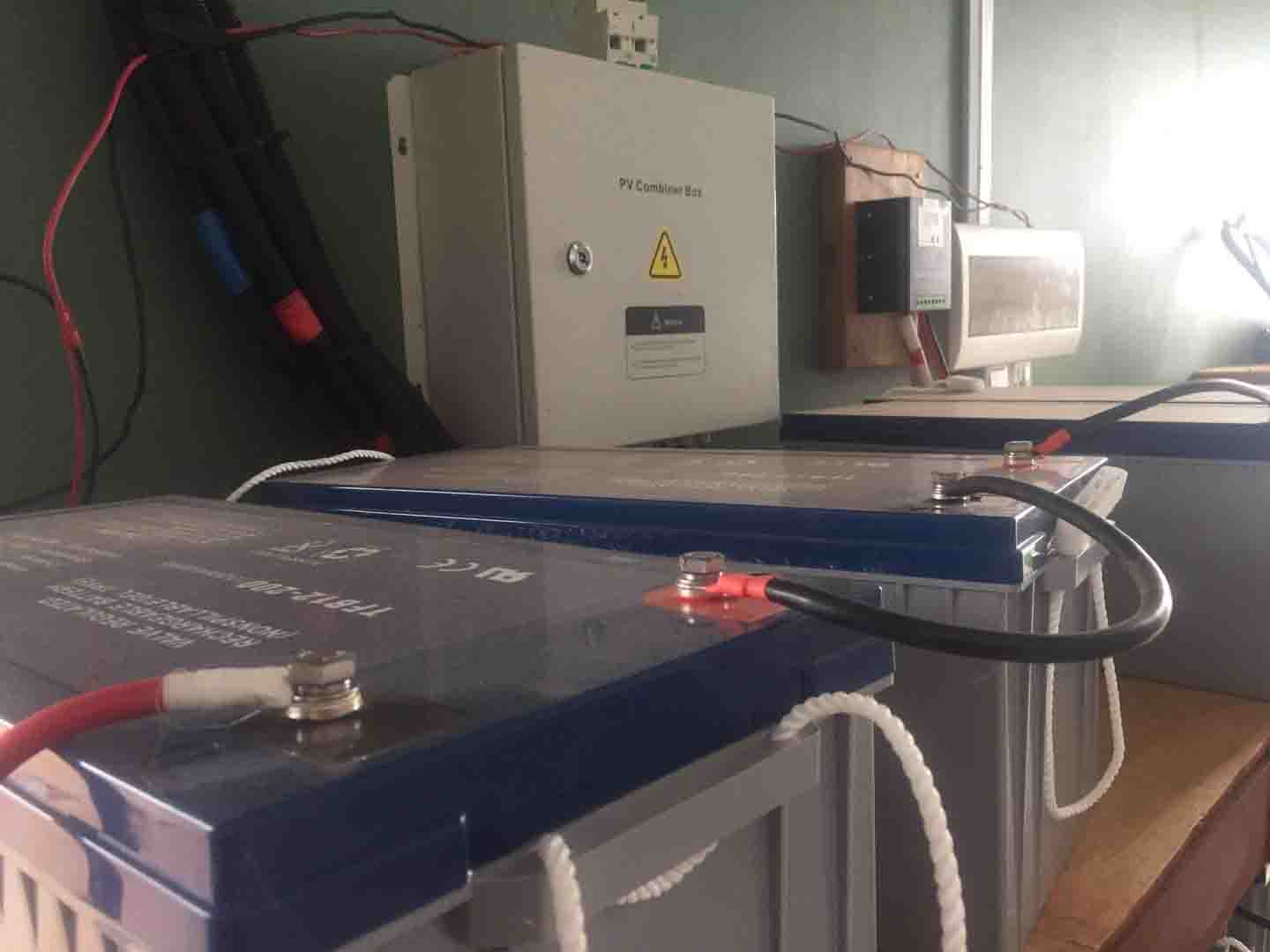 After communicating with our engineer, I think it is appropriate to configure a set of 20KW inverter, because each fan has a coil in it, and the instantaneous current and
will be larger than the rated power the moment it starts. Therefore, a 20KW inverter is recommended.
Then, after confirming the loads information and daily working time with the customer, we configured a suitable system for him.
After the installation was completed, the customer sent us pictures.
Our solar energy systems are widely used in homes, farms, breeding farms, hotels, hospitals, office buildings and other places. Just tell us your load information and electricity demand, and we will design the right system for you.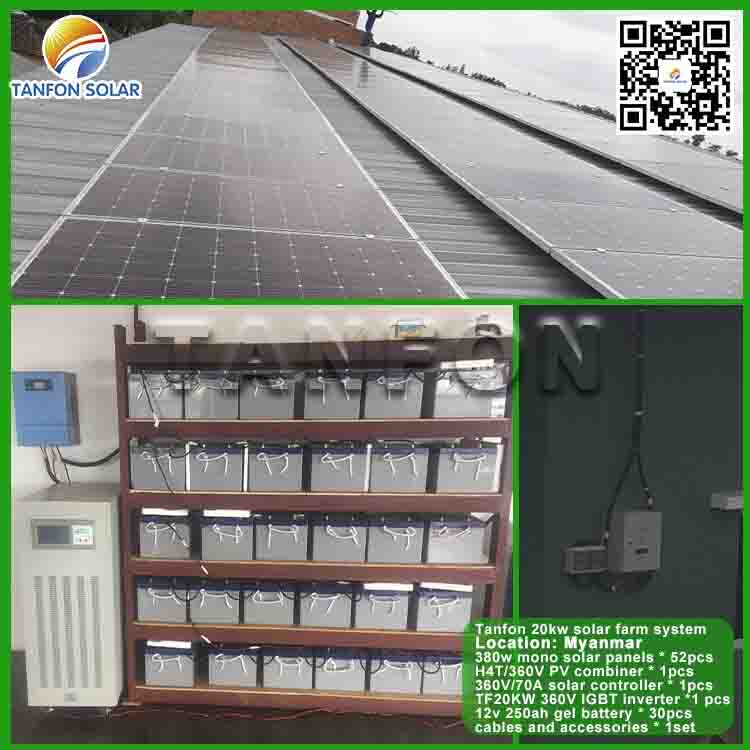 Solar system each parts feature

solar panel

1. Mono efficiency 22%,

Poly panel efficiency 19%

2. Most client choose Mono

3.10 years Warranty,ship NEW panel

for after sale service

Aluminum Panel Rack,

need confirm before order

1. Iron roof

2. slope Tile roof

3. Flat roof

4. Ground

IGBT Pure sine wave inverter

1 ,110V or 220V ,Dual output

2. 50HZ/60HZ frequency

3. Hybrid with city power function

4. 2years Warranty,ship FREE

PCB board by DHL for service

Solar battery

1)Gel battery,2 years warranty.ship NEW for service.

2)Lithium battery,3 years warranty.ship NEW for service.

According to the experience of the engineer to install,

the 35cm(battery to battery) and 2m(battery to inverter)

wires can be directly installed, saving installation time.