Location: Malaysia
System power: 20kw solar power inverter system
Advantage of the solar power inverter system: full power 20kw, the solar power inverter is made by the Japanese Mitsubishi brand IGBT module, strong quality to working loads, especially the inductive loads like the air conditioner, freezers, etc.
solar power inverter system​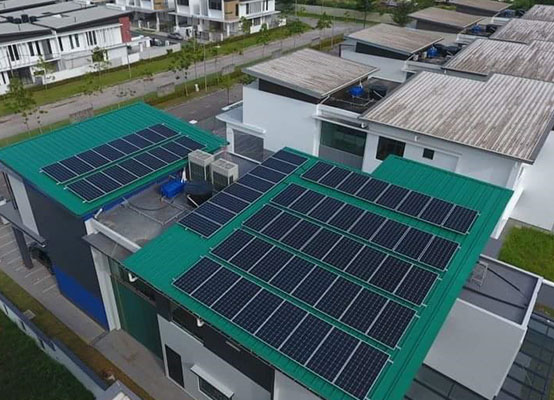 solar power inverter system​
In July 2018, we received an inquiry from Ong in Singapore. She set up a new solar company and wanted to find a Chinese supplier to purchase solar power inverter systems.
I sent a quote to her, then her purchasing manager Soh added my WhatsApp. Soh came to our factory in August, we learned through conversation that their company had installed a 5KW on-grid solar power inverter systems before the establishment, but they feel that the supplier's after-sales service is not good enough, so they need to replace the new supplier.
"We need a reliable supplier who will not abandon you when we need support."
We reply "we are the manufacturer in the solar business for almost 12years, you can see our Alibaba account is 10years, and we have been to many regions to offer the installation service, you can see if the quality is not good, we don't dare to go outside. And we are going to build our brand in the business. So all our service will not bad."
"We are happy to see you here and all your projects, your professionalism convinced us, I believe we will have longterm business cooperation." Said Soh.
solar power inverter system​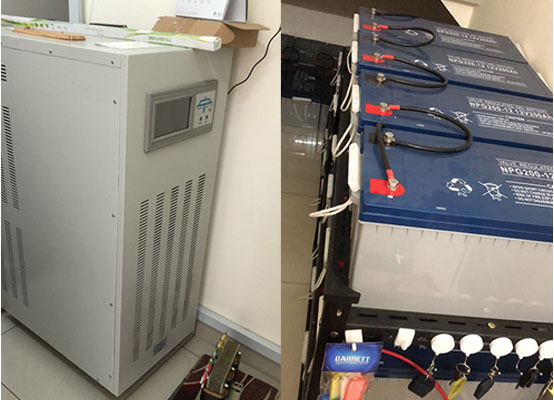 solar power inverter system​
After returning to Singapore, Soh told me the good news that their company would install a 10KW demonstration unit in a Malaysian home for future customers to visit. When Soh paid the deposit, we found that the 10KW solar power inverter systems was not enough to run the load of the home, after calculation, at least a 20kw solar power inverter systems was needed. we don't want customers to install a 10KW solar power inverter systems but can't use it, so it is recommended that Soh change the order. Soh is very happy, Finding problems before production is easier to solve than finding problems after receiving the goods. Finally, the order was changed from 10kw to 20KW. Now the 20kw solar power inverter systems​ has been installed and used. Every day, customers go to the demonstration unit to visit. I hope that the business of Ong will get better and better.
20kw solar power inverter systems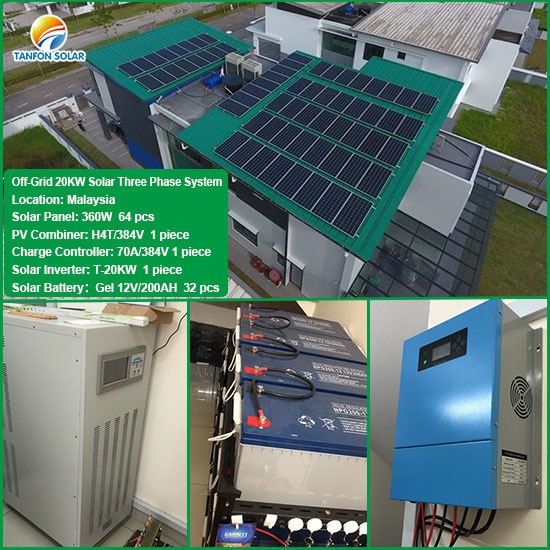 solar power inverter systems
Tanfon 20kw solar power inverter system​

FS350w solar panel

solar power inverter system​

40pcs

H6T PV combiner

solar power inverter system​

1pc

192V/100A solar controller

solar power inverter system​

1pc

TF20KW solar inverter

solar power inverter system​

1pc

200AH gel battery

solar power inverter system​

32pcs

solar panel rack

solar power inverter system​

1set

Battery cable+PV cable

solar power inverter system​

1set
solar power inverter system​