TANFON Solar Manufacturer since 2007, German technical solar products, Home solar system, Industrial & Commercial Solar System, Serving 160 countries, Professional Solar Solutions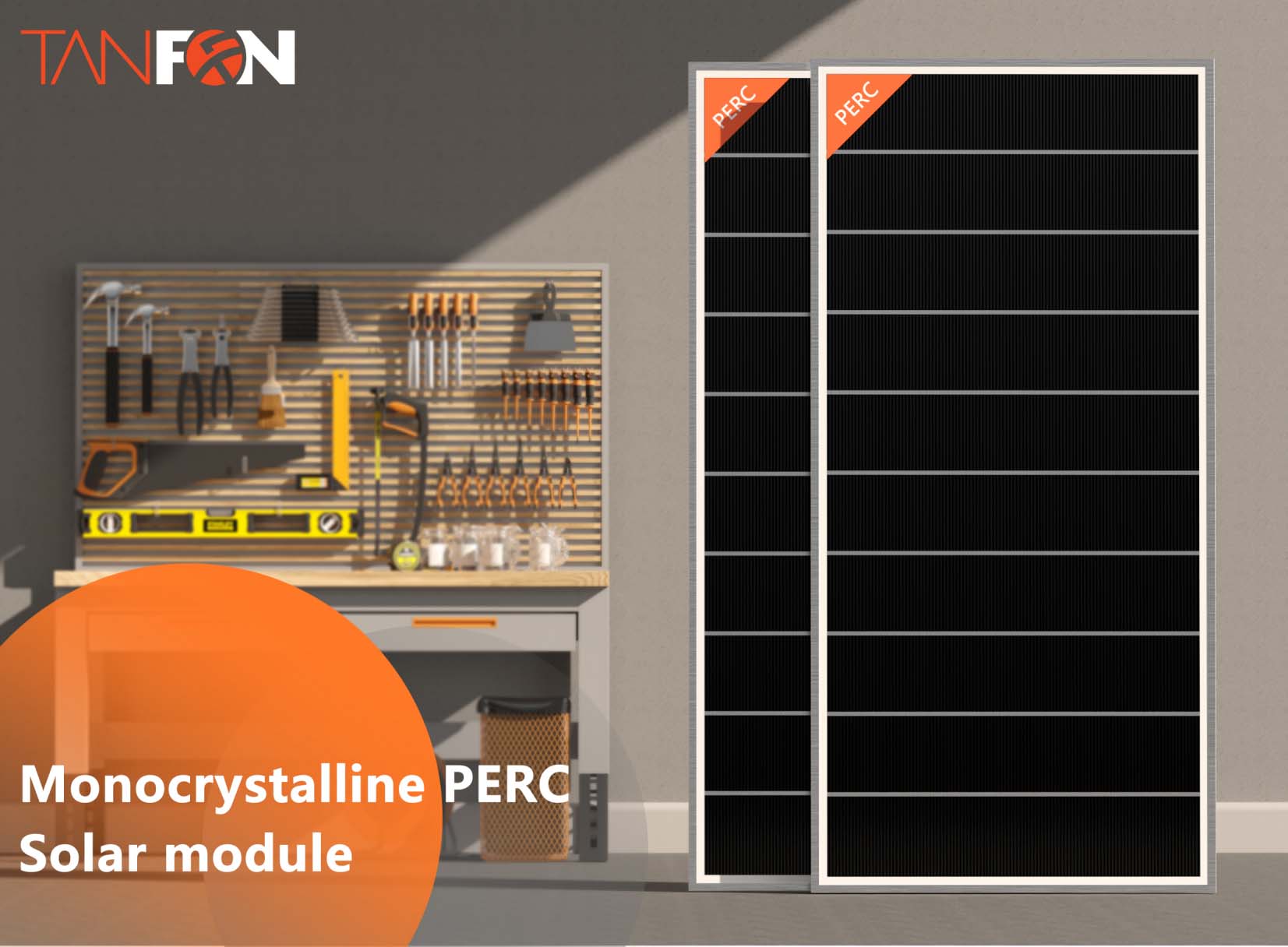 Tanfon solar panel advantages:
1. IP68 Junction Box, Connector
2. 15A current
3. Super strong frame
4. Current division
5. Salt spray, Ammonia and PID test
6. Strong Mechanical load capacity
7. Color Classification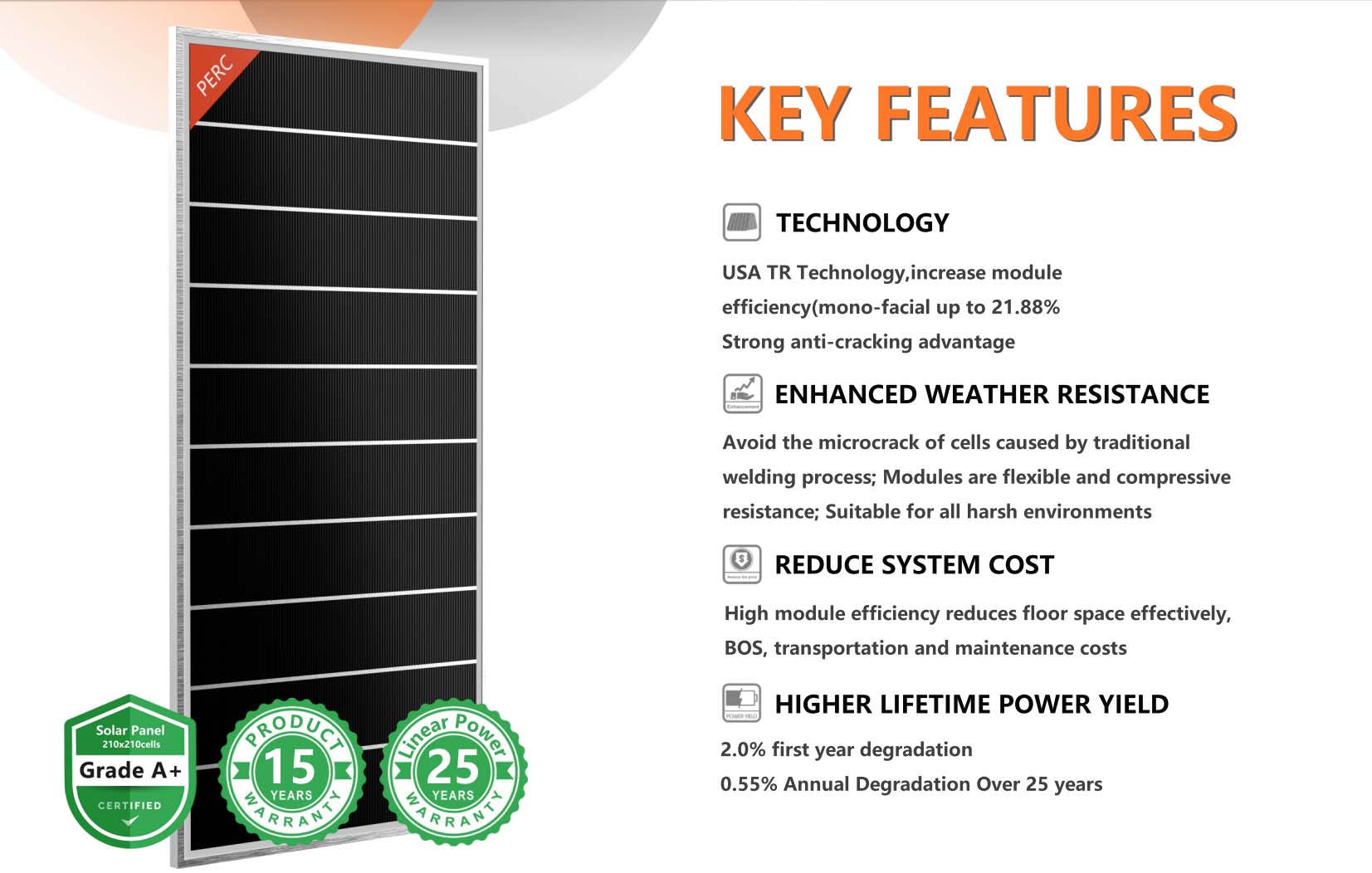 Electrical Characteristics at Standard Test Conditions(STC)

TFL-210X30_10_36

500

Maximum Power-Pm [W]
500
Open Circuit Voltage-Voc [V]
49.42
Short Circuit Current-Isc [A]
12.82
Maximum Power Voltage-Vm [V]
41.18
Maximum Power Current-Im [A]
12.14
Module Efficiency-η [%]
21.45

Mechanical Characteristics

Temperature Characteristics

Dimensions
NMOT
Weight
Temperature Coefficient of Voc
Front Glass
Temperature Coefficient of Isc
Cells
Temperature Coefficient of Pm
Back Sheet
Maximum Ratings
Frame
Maximum System Voltage [V]
Junction Box
Series Fuse Rating [A]
Cable
Maximum Surface Load Capacity [Pa]
Connector
Temperature Range [°C]
Withstanding Hail
Package
Container
40'GP
Number of pallets per container
31
Number of modules per ontainer
700

Electrical Characteristics at NMOT

Maximum Power-Pm [W]
380
Open Circuit Voltage-Voc [V]
47.1
Short Circuit Current-Isc [A]
10.33
Maximum Power Voltage-Vm [V]
39.26
Maximum Power Current-Im [A]
9.67
NOTE:
1. Standard Test Conditions [STC]: irradiance 1000 W/m²; AM 1.5;ambient temperature 25℃ according to EN 60904-3;
2. Nominal Module Operating Temperature (NMOT): Irradiance 800W/ m²; wind speed 1m/s ; ambient temperature 20℃
3. Tolerance of Pm: 0~+5W, Measuring uncertainty of power: ±3%. Performance deviation of Voc [V], Isc [A], Vm [V] and Im [A]: ±3%.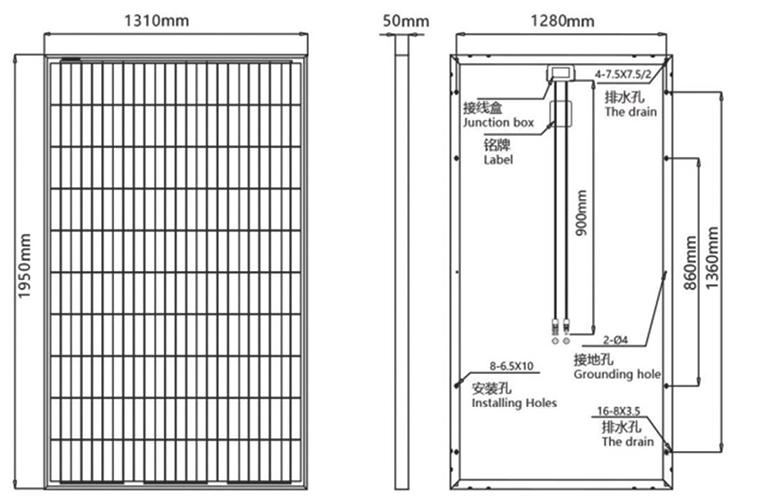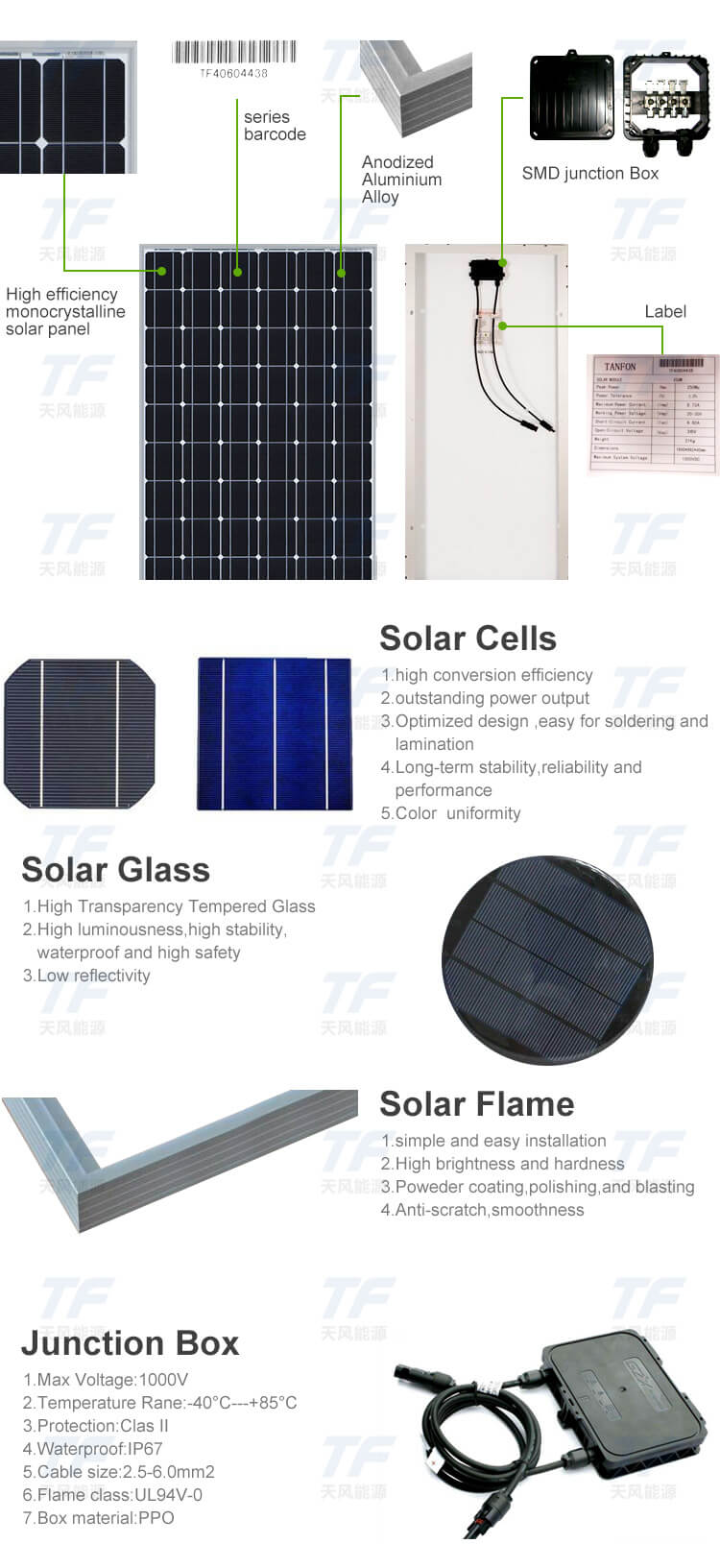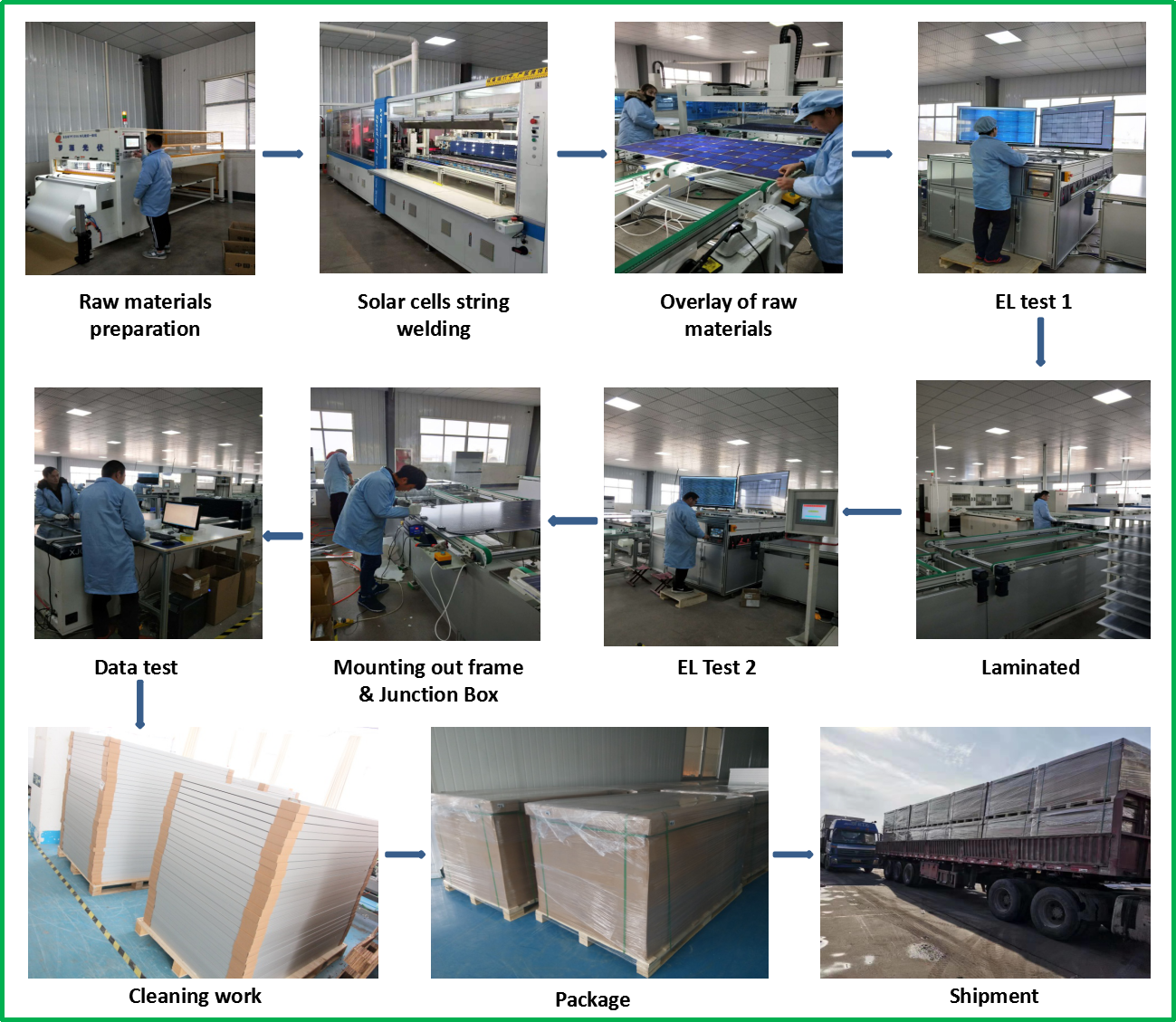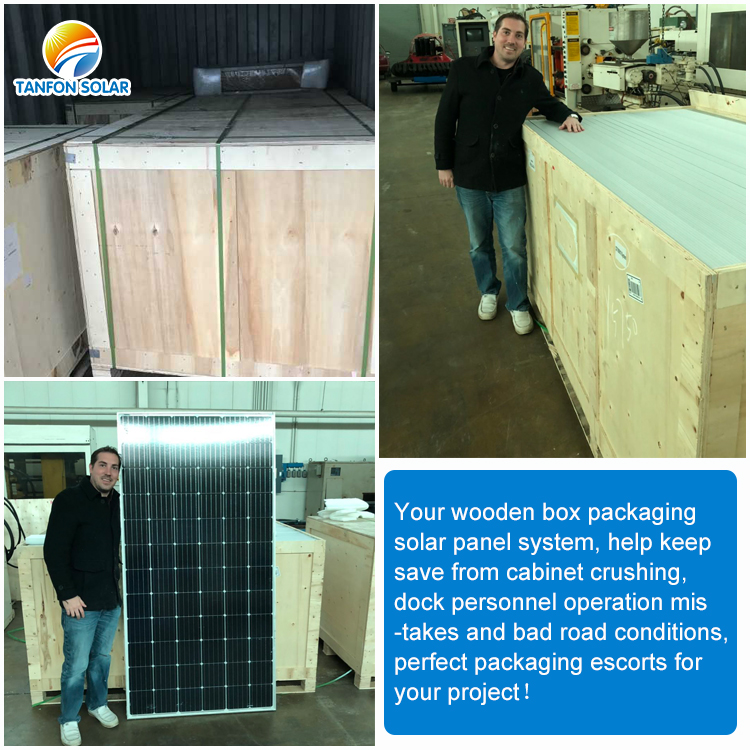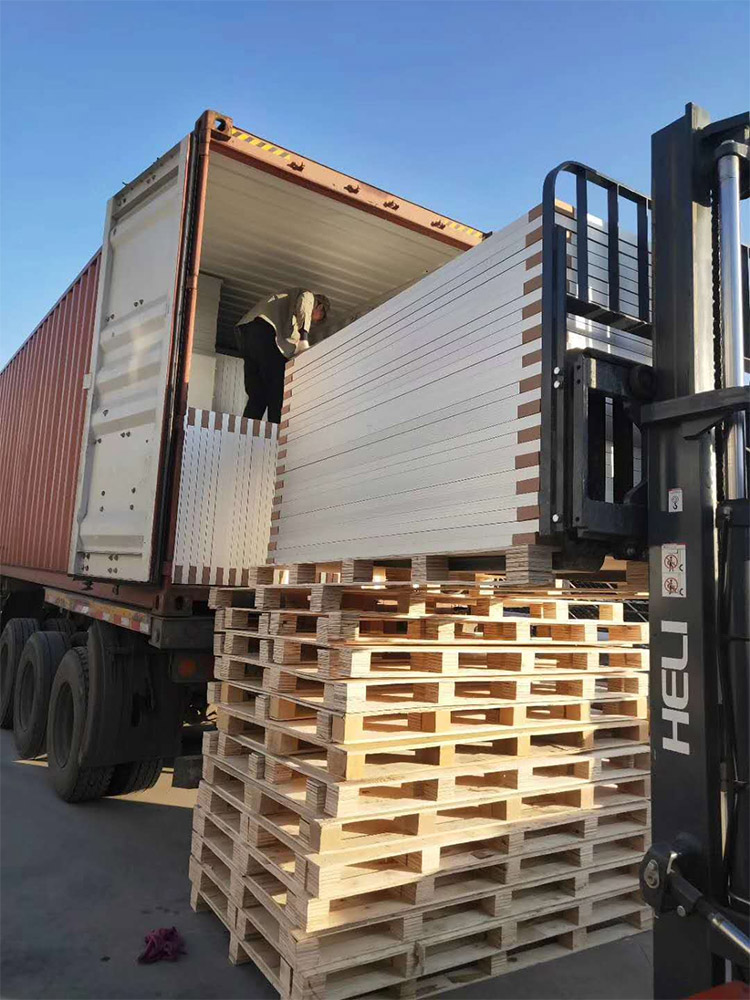 Products have been sold to more than 130 countries, Importantly, we have one professional installation team, has been to 32 countries and regions for installation service as well as win good feedback from the customers.
Tanfon 2 set of 200kw solar system in Papua New Guinea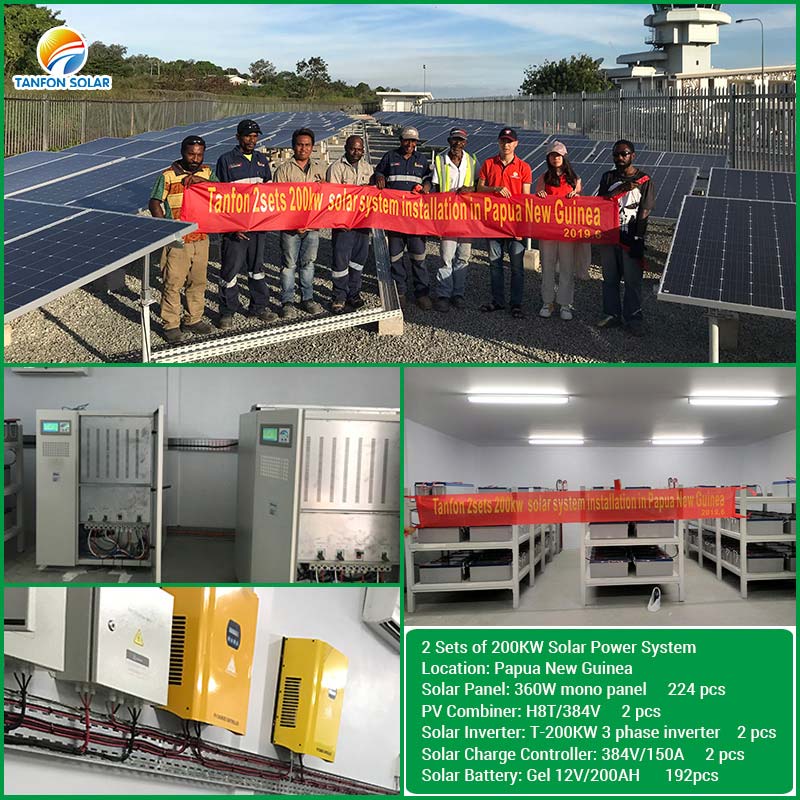 1.2MW mono photovoltaic solar panels roof grid tie project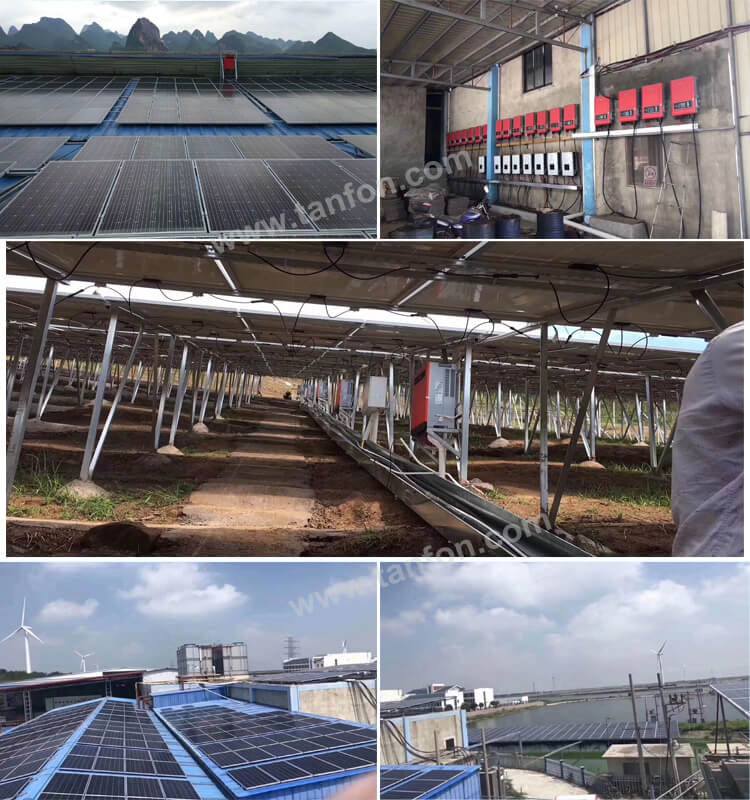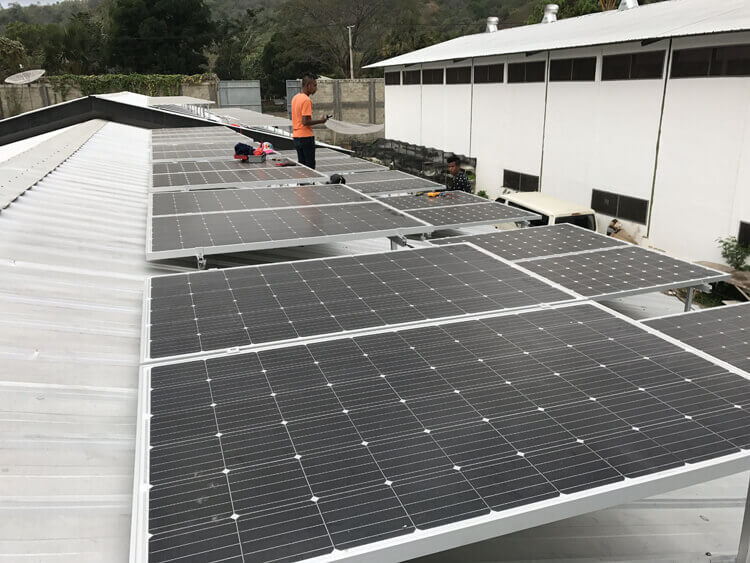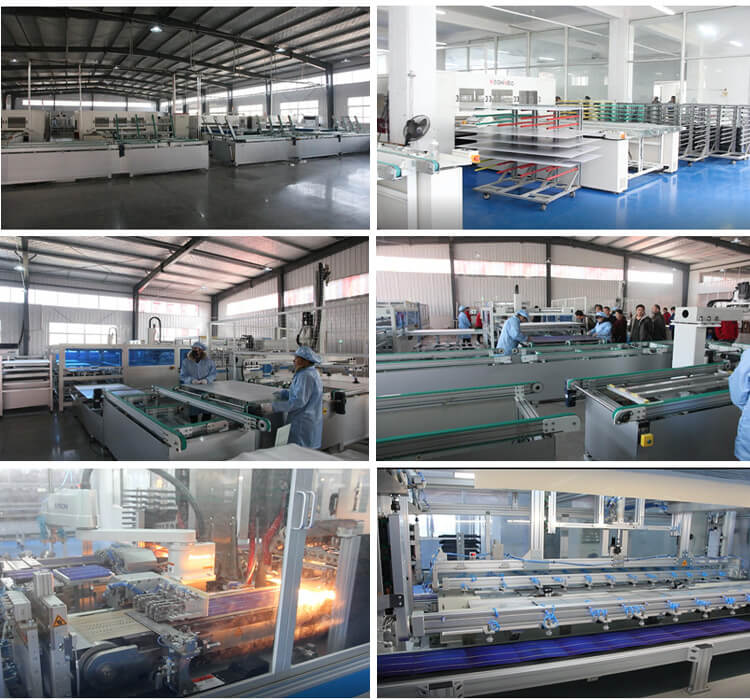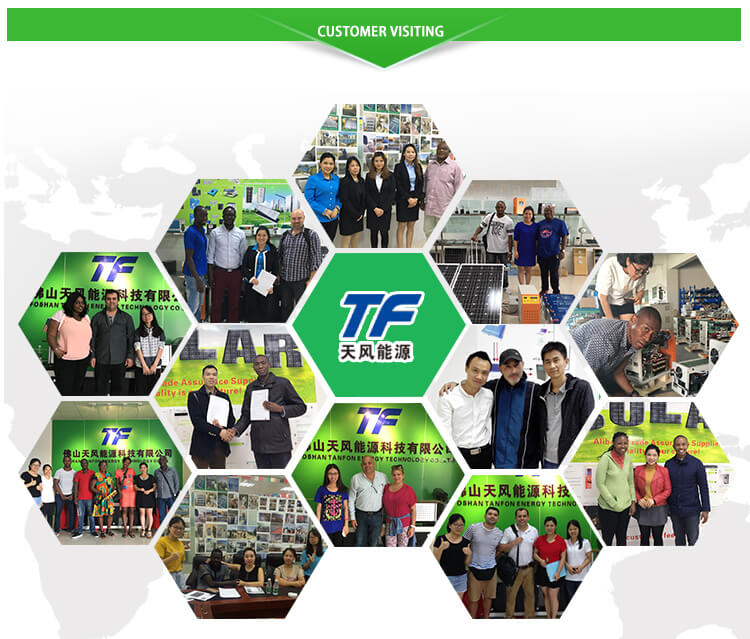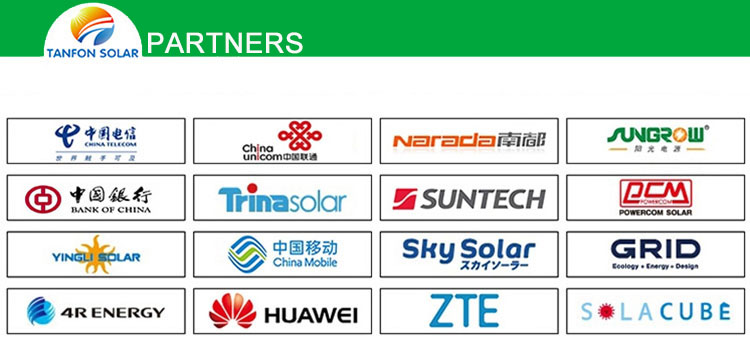 We accept OEM and small trial orders, contacting with us now for more information. All inquiries will be replied with in 24 hours.
SOLAR POWER SYSTE ALL PARTS: CABLE, SOLAR RACKING, SOLAR INVERTER WITH CONTROLLER, BATERY