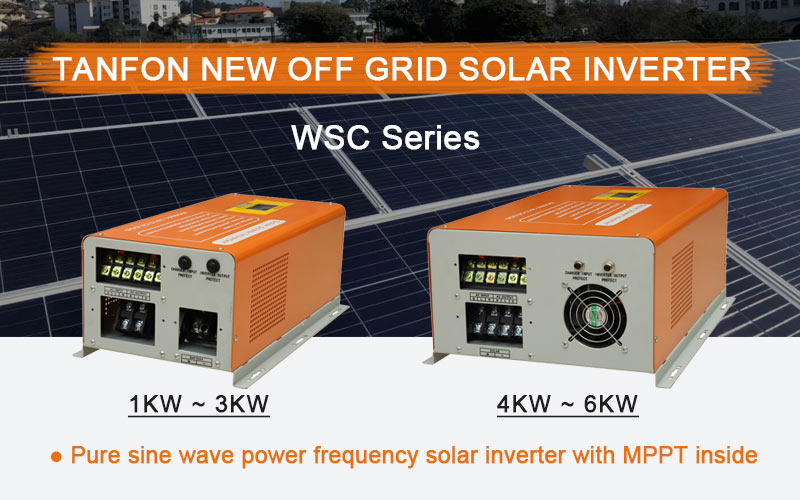 WSC series is the latest product designed and developed by Tanfon factory .
WSC series new solar inverter features:
1.Combine with solar power controller and inverter hybrid function.
2.Completely controlled by CPU, LCD displays.
3.Inverter use ring transformer, temperature control for the cooling fan, light weight and high efficiency,Double fuse protection
4.Battery preferred mode/City power preferred mode/Energy saving mode are all settable
5.High charger current. solar charge current is 40-60A,city power charge current is 0A-30A for settable.
6.Can start without battery, wide range of input voltage(145-275VAC), accurate output and full automatic voltage stabilization.
7.Have bypass function and AC charger (UPS function)
8.Perfect protection. Protect against anti-charge at night, battery over charger/over discharge, output short-circuit, against overload, against over-voltage, over-current protection ,etc.
9.Built-in MPPT controller.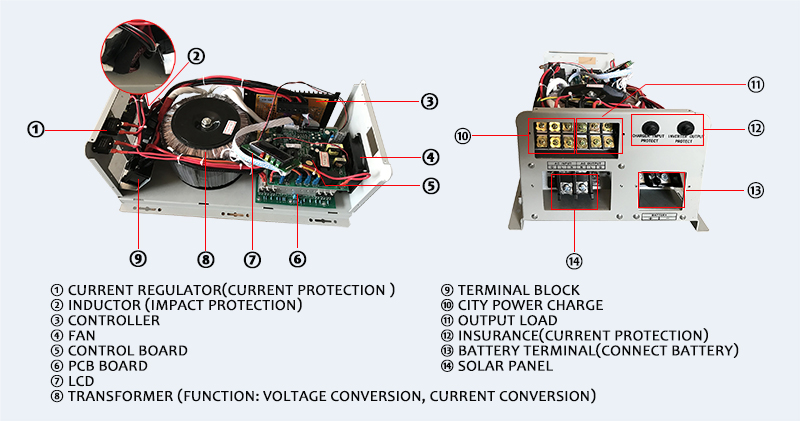 Details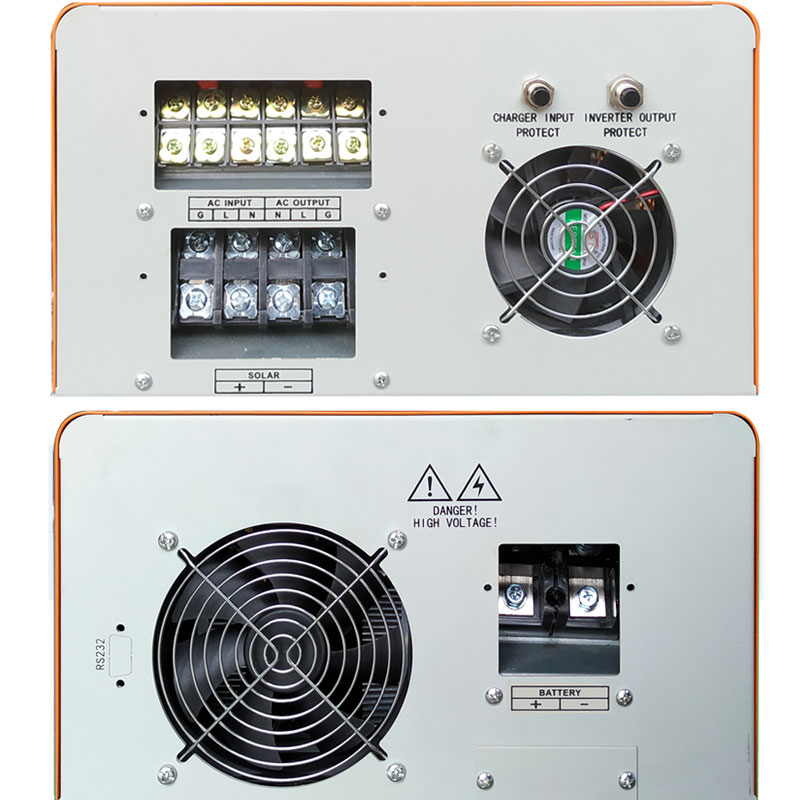 WSC series new solar inverter used for home solar power system: