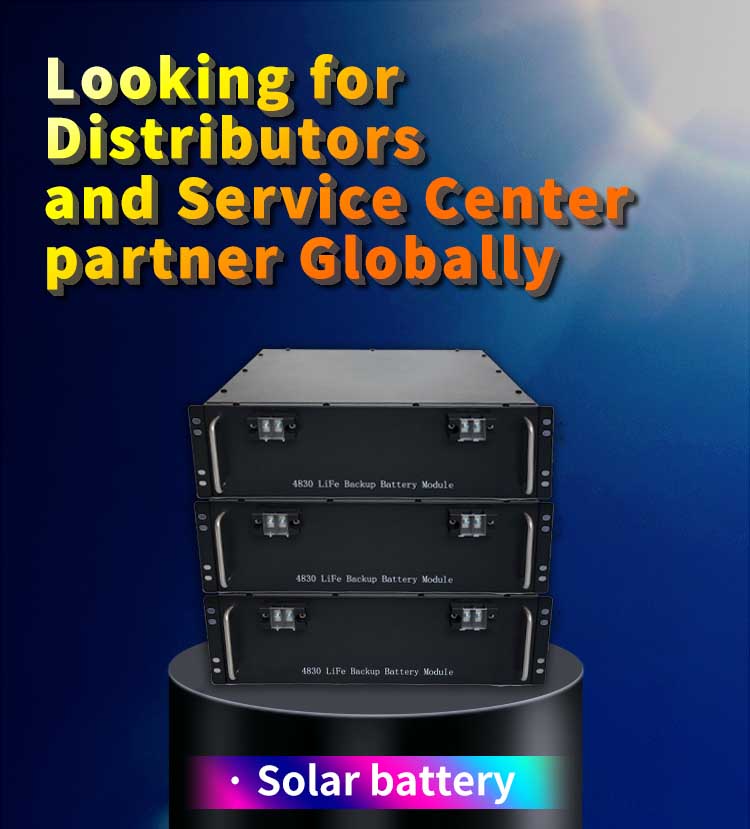 Foshan Tanfon Energy Technology Co., Ltd is a professional manufacturer of green energy products with great commitment, contribution heart, and responsibility.
We are specialized in the R&D, manufacture, and sale of high-quality battery(lithium battery,GEL battery), all kinds of pure sine wave inverter(off-grid and on-grid, single-phase and three-phase).
Tanfon Lithium battery Advantage:
The price almost same as the gel battery
Longer Cycle Life,20 times longer than lead battery
Lighter Weight,about 40% of lead acid battery
Higher Power ,Delivers twice power of lead acid battery
Wider Temperature Range : -20℃~60℃
Superior Safety: Lithium Iron Phosphate chemistry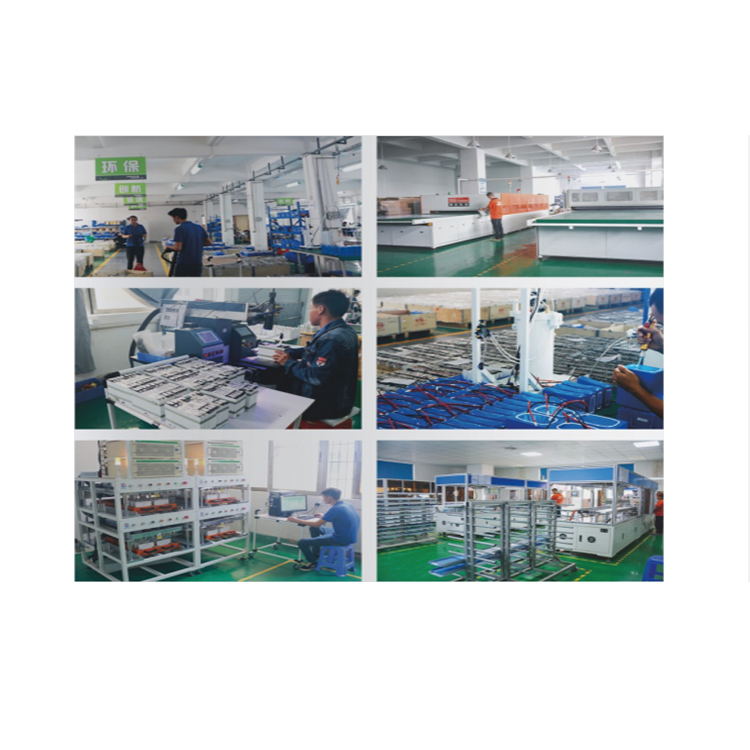 Products Description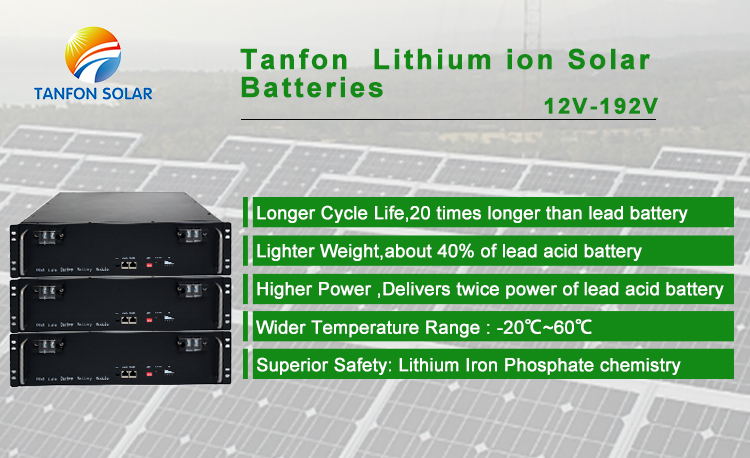 Electric core: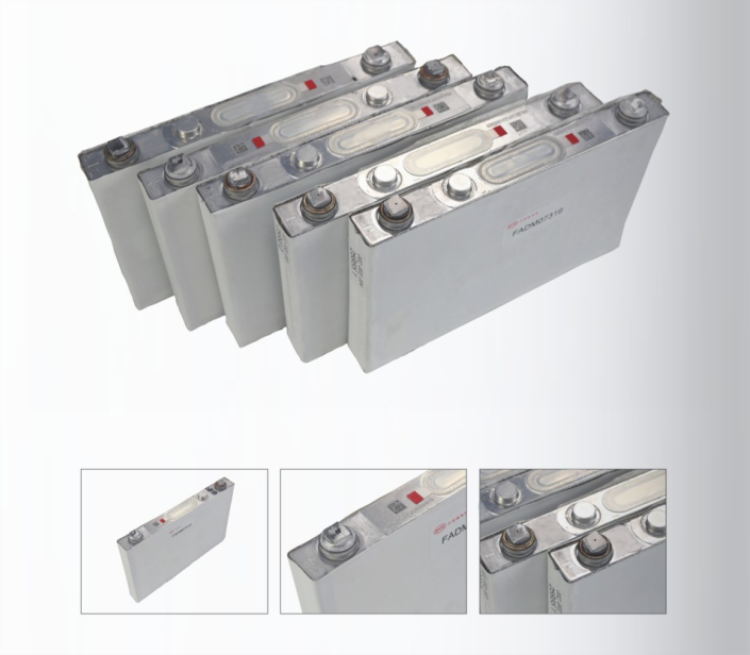 Scope
This specification is applied to the reference battery in this Specification and manufactured by
Foshan Tanfon Energy Technology Co., Ltd.
Product Specification
Specification

Rated Capacity 170Ah

Minimal Capacity (0.2C5A)

170Ah

Nominal Voltage

96.0V

Max. Charge Voltage

109.0V

Discharge cut-off voltage

84.0V

Charge Current

35A (Max)

Working Current

50A (Max)

Output and Input

P+(red) / P-(black)

Weight

~160Kg

Dimension (L×W×H)

600×600×1200mm

Charge Method

Standard

17A×12hrs

Quick

30A×6.0hrs.

Operating Temperature

Charge

-5℃~50℃

Discharge

-10℃~55℃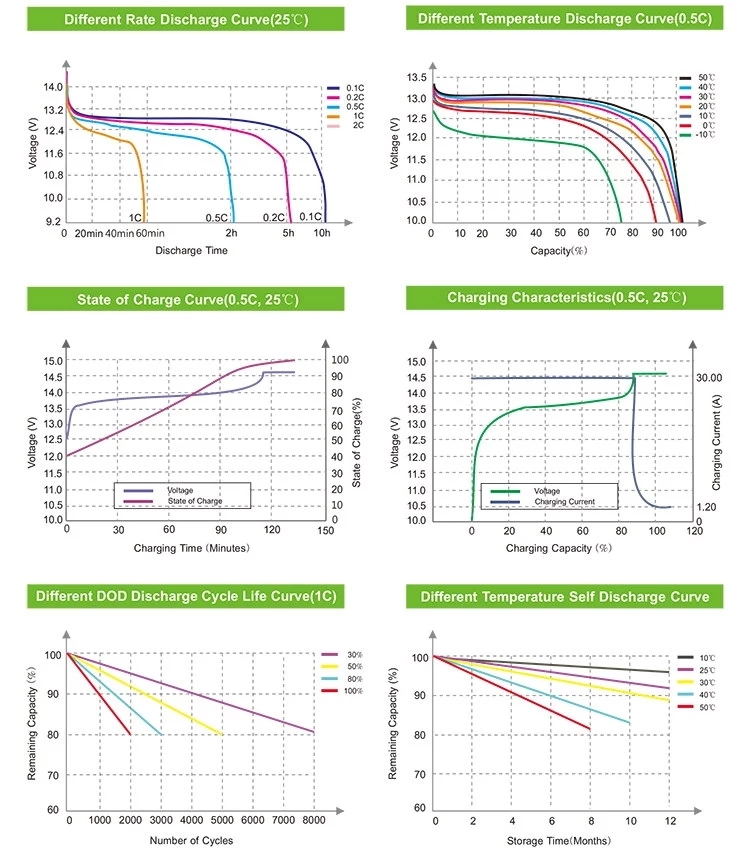 Lithium battery case: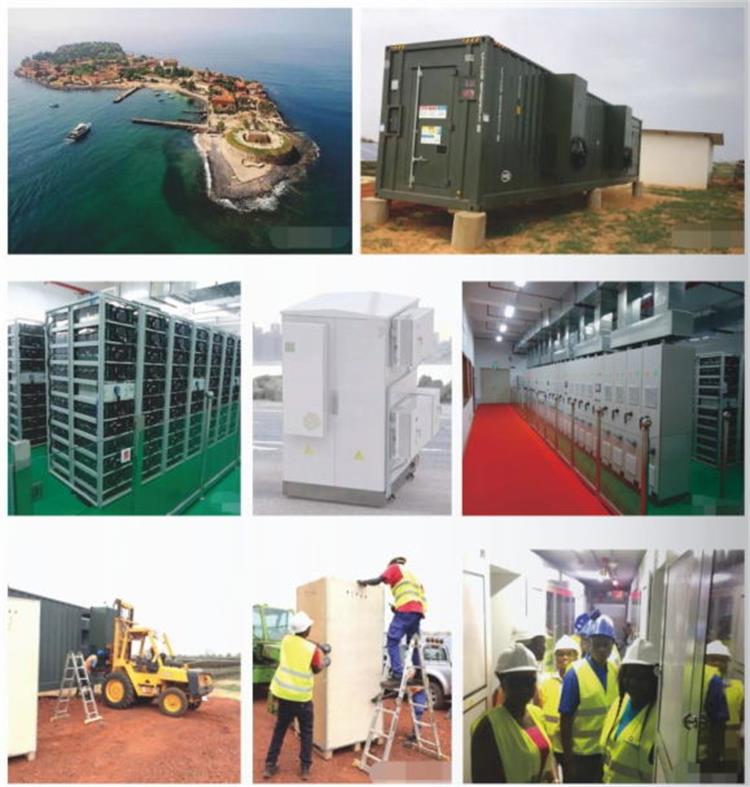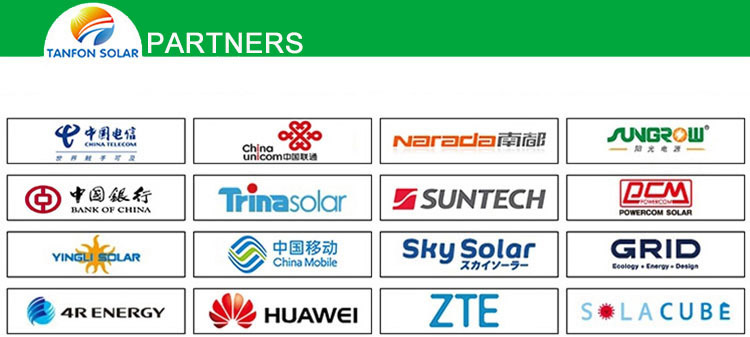 certification: