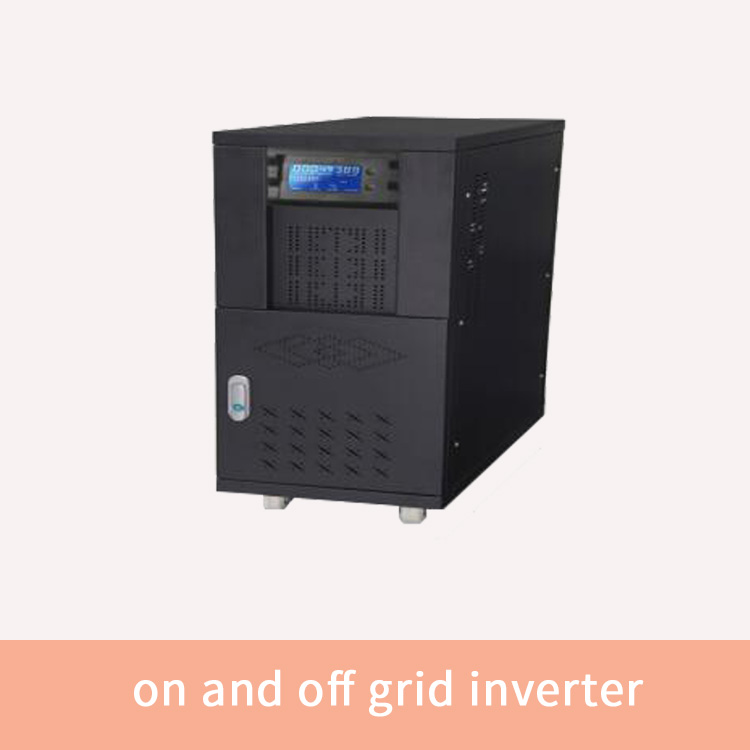 TANFON grid tie inverter with battery storage
SC-GTS 1KVA-120KVA Main Features:
★1 phase and 3 Phase, pure sine wave Grid tie inverter with battery storage
★Smart frequency with best programming design
★ Intelligent design, simple structure, powerful control functions, stable performance, safe and reliable.
★ MPPT efficiency up to 99%, saving 30%~60% solar panels compared with traditional controllers.
★ Lifelong service of on-line upgrade.
★ Famous brand components, able to resist high temperature over 105℃, 10 years design life theoretically.
★ Wide input working voltage range of solar panels.
★ LCD displays: model, PV input voltage, type of battery, battery voltage, charging current, charging power, and charging status, etc.
★ The battery and the equipment can be effectively protected due to the broken circuit caused by the fuse in the controller circuit, although reverse connection occurs, which is equal to short circuit and can result in a large instantaneous current.
★ Automatic cutting off the circuit by the overload protection controller
3 phase grid-tied hybrid inverter: on grid, off grid and gri-tied into one machine.
Advanced DSP intelligent management, modular design for easy use and maintenance
5.5" big LCD display, comprehensive data displayed and manually operate
smart MPPT for enhanced high efficiency(up to 99%)
Industry-grade component for a long life span
Pragmatic flexible work mode options and talored-made service available
Allow 3 phase 100% umbalanced power loads
Paralleled online technology to reliability and life time
Remote contol and minitor function is available (RS-232/RS485 )
Wide input working voltage range of solar panels
Full-round protection:high voltage, low voltage, short circuit protection,high temperature, islanding protection.
Solar+Grid mode
1- when plenty of solar, solar provide power to load and charge battery,excess solar is fed in to the grid.
2-when solar is not enough, solar and city power provide power to load and charge battery.
3-When AC fails,solar and battery provide power to load.
when no solar, city power provide power, if city power fails, battery provide power.

Certificate
We have ISO9001, CE, RoHS etc.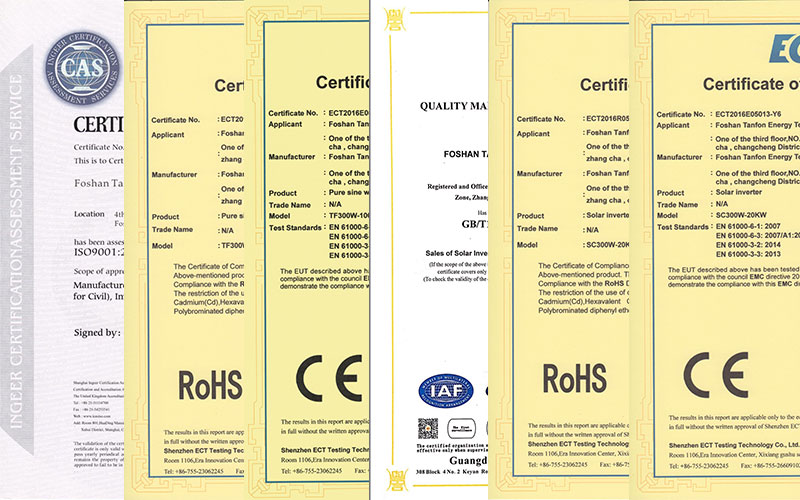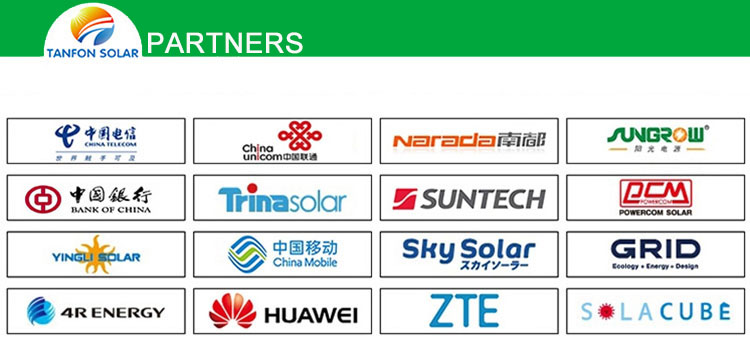 Tanfon inverter factory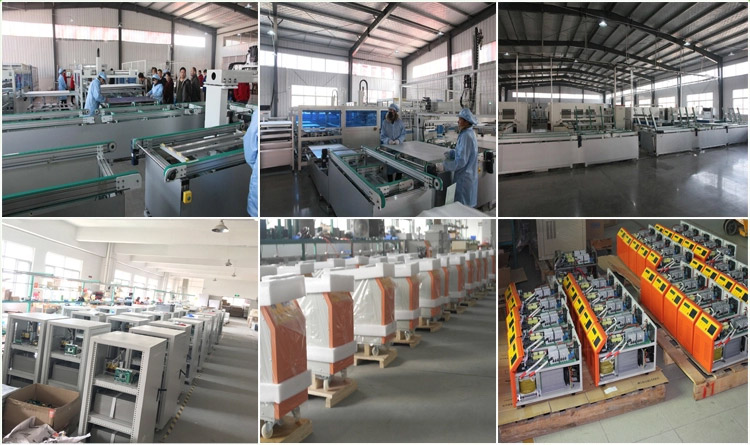 We accept OEM order, contacting with us now for more information. All inquiries will be replied with in 24 hours.