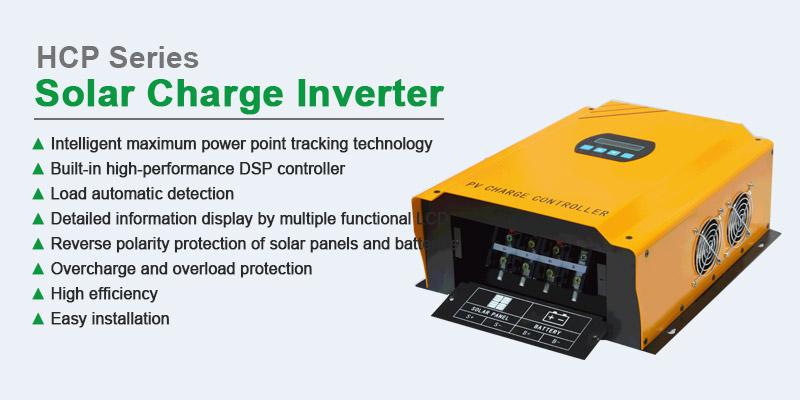 HCP series 50A 75A 100A solar charge controller features
Advanced maximum power point tracking technology to optimize using the solar system.

Peak conversion efficiency of 95%, high Tracking efficiency of 97%.

Very fast sweeping of the entire I-V curve several seconds tracking speed.

Widely used, automatic recognize day/night.

Timer function with 1-17 hours option for street light system.

Unique dual timer function, enhance the flexibility of street light system.

Sealed, Gel and Flooded battery be suitable.

Adopting temperature compensation and correcting the charging and discharging parameters automatically, improving the battery lifetime.

Electronic protection: over charging, over discharging ,overload short circuit.

Reverse protection: any combination of solar module and battery, without causing damage to any component.

Excellent thermal design and nature air cooling.
HCP series 50A 75A 100A solar charge controller data sheet
Model

HCP40

HCP75

HCP100

Rated Charge current(A)

40

75

100

Rated DC voltage(V)

120V/192V 240V/384V

Input

Max voltage(V)

420/672

Battery

Over charge protective voltage(V)

286/457.6

Over charge recover voltage(V)

274/438.4

Constant charge voltage(V)

270/432

Over discharge alarm voltage(V)

200/320

Others

Environment Humidity and temperature

0-90% No condense,55℃

Protective Functions

Protection against anti-charge at night,battery over charge,over discharge protection,Joint-reversed of solar modules

Control method

PWM
Project
HCP series 50A 75A 100A solar charge controller for 20kw solar system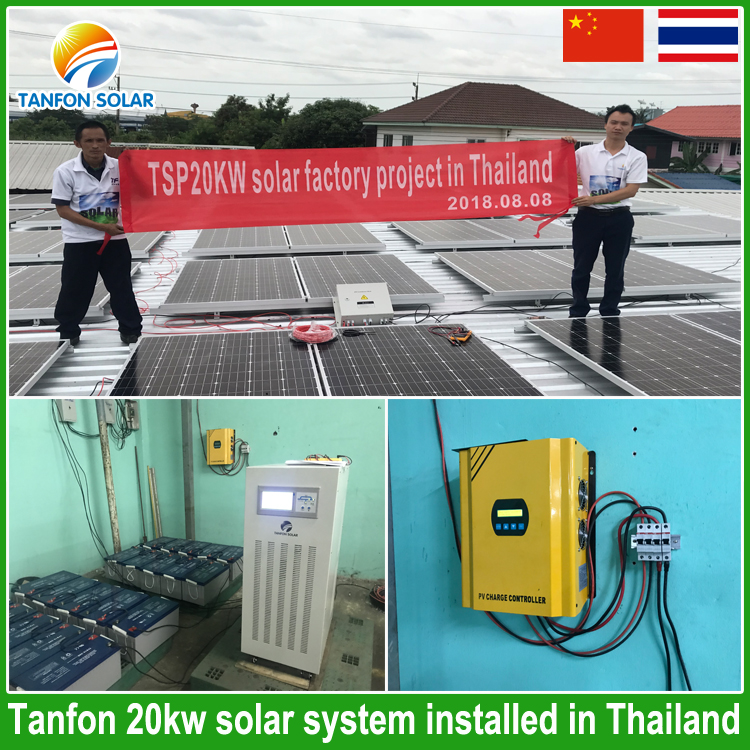 HCP series 50A 75A 100A solar charge controller production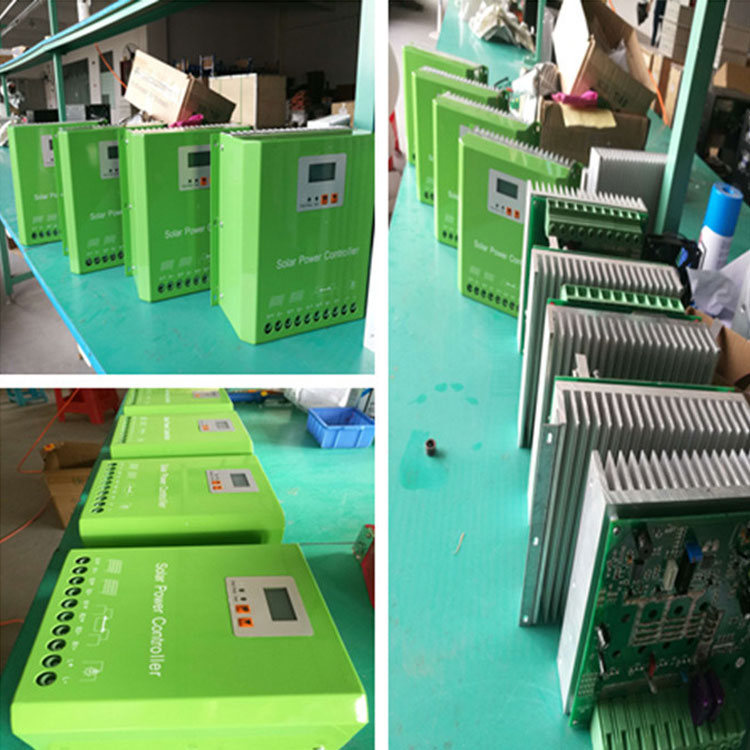 Tanfon Certificate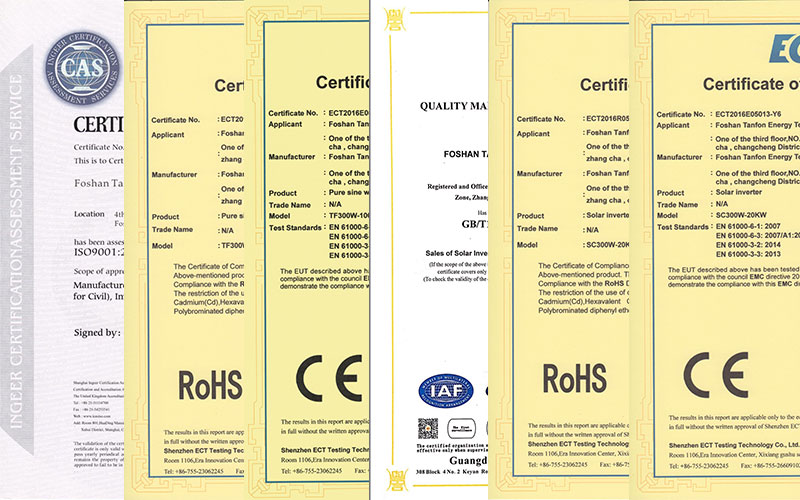 We accept OEM order, contacting with us now for more information. All inquiries will be replied with in 24 hours.