Mr.Mustafa bought wall-mounted inverter from another supplier before, but when his client after used, found that not good and then returned to him, the reason is when the inverter running will make a sound, they thought was PCB board problem.
Now that supplier not arrange after-sale service and not reply to Mr.Mustafa.
Mr.Mustafa shows me that his old inverter pictures to compare with our inverter, say they're the same.
--- The wall-mounted inverter all use NW10 technology, SO the technology and appearance are almost the same. Just inside raw material difference. The inverter inside has more than 140 types of raw material.
For example the PCB board, we have two DSP control chips on PCB board, not just one( Mr.Mustafa old PCB board without two chips, less efficient than us )
Compare with the fan:
Our fan is a dual ball bearing intelligent cooling fan:
Through a built-in real-time temperature monitoring probe, it can speed up or slow down according to the working temperature of the inverter, in order to reduce the consumption of power. sand proof design, to keep cooling fan works properly in an outdoor environment
Compare with the packing:
Mr.Mustafa's old inverter use carton package, when received the goods, the package damaged.
We use the wooden box with soft foam to package for the inverter, not carton.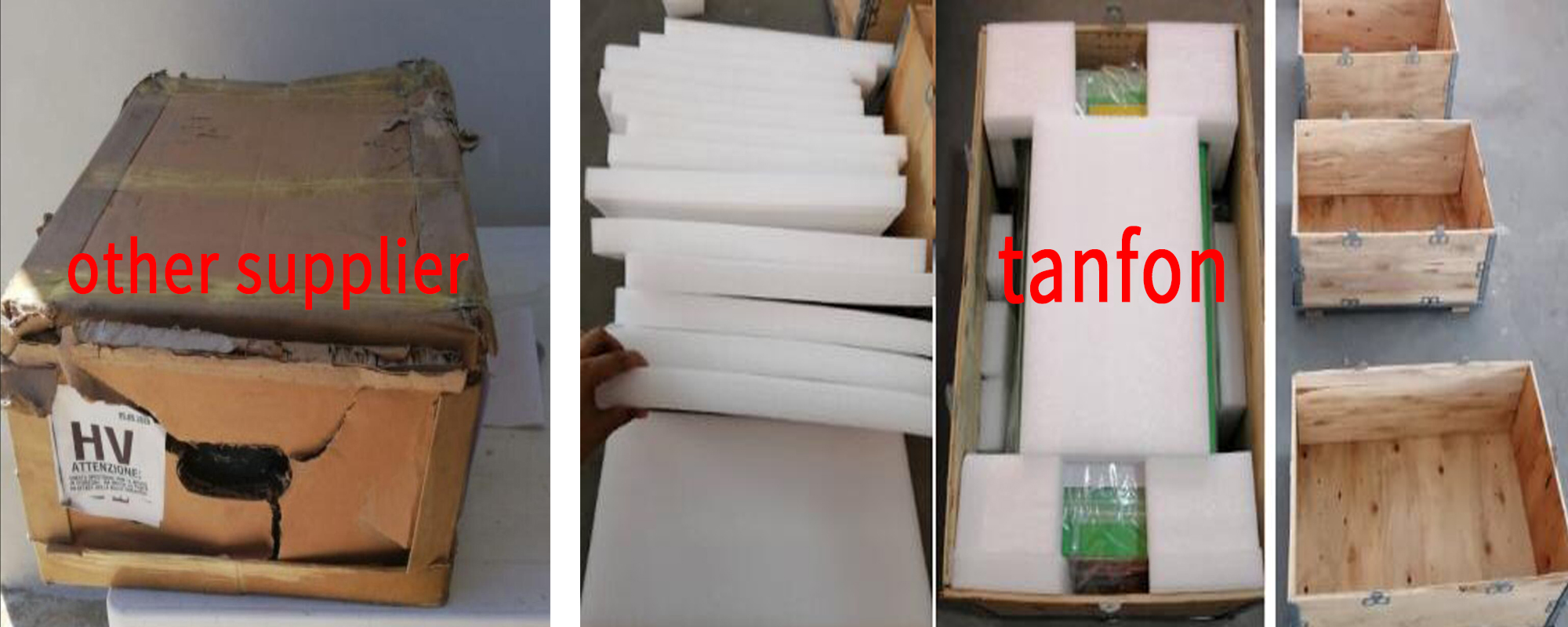 Mr.Mustafa very satisfied with our technology and package, he believes the inverter will safely arrive and good use by his side.
Finally, Mr.Mustafa choose us, choose Tanfon, choose satisfied