This 5kw solar system home is located in Argentina remote area, there are no city power at all.
Alex owns a farm in a remote place, and he lives in a wooden house at night.
He put 8pcs solar panel on top of the wooden house, and 8pcs on the ground.
Because in summer time and in winter time, the sun movement different. He uses moveable bracket with wheel, that help him to get the biggest sunshine time.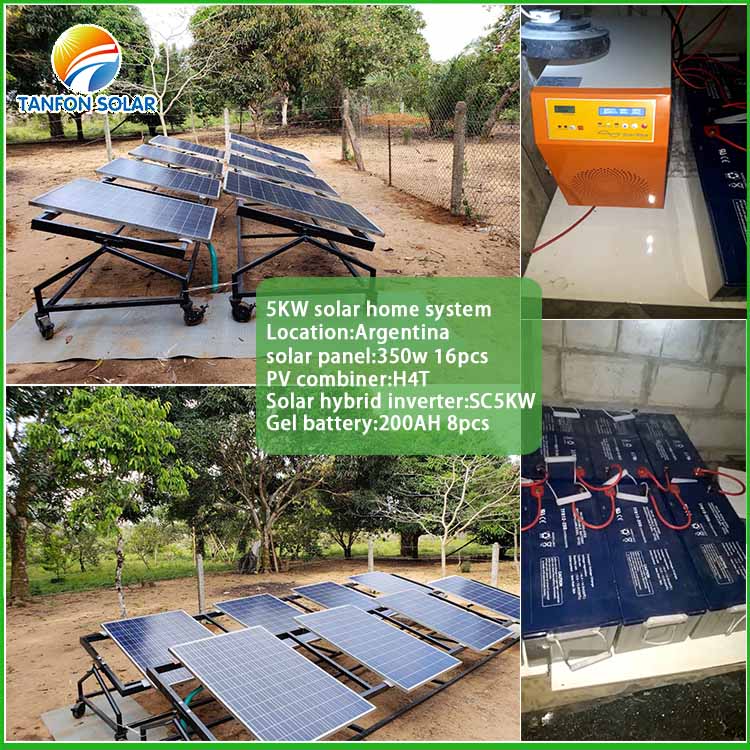 And the bracket can adjust the angel, so he can catch the sunshine area by himself.
If you want to know more about the 5kw solar system home, contact us anytime.
Related Products