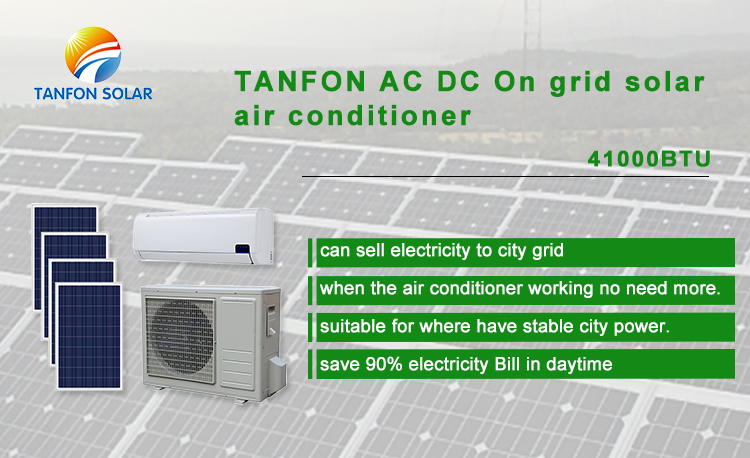 Here we bring you our lastest product: Solar power air conditioner.
It connect to solar panels and gird.
ACDC On grid solar power air conditioner, can sell electricity to city grid when the air conditioner working no need more.suitable for where have stable city power.save 90% electricity Bill in daytime.

For example, if the air conditioner is 1000w, solar panel generate 900w, and will get 100w from the gird.
This Solar power air conditioner is very suitable for office use.

And we have a customer from Thailand, he wants to save bill for the air conditioner, because there is very hot in Thailand, air conditioner must be turn on during daytime.
He wants to save the bill in daytime for the restaurant. For open area, it's better to use the hanging air conditioner. And he chooses solar power to help him for daytime bill. At night, the air conditioner use the grid power.
He is very happy to see the solar help him save 90% bill in daytime.