Location : Malaysia
Power: 6000 watt solar generator
Usage : Home
We received the enquiry from a Malaysian customer at the beginning of the year.
The customer wanted to buy a 6000 watt solar generator for a house on the island. There was no electricity there, so they had to use batteries to maintain the load.
Power load contain as follow: 3 lights(11W), refrigerator(120W), fan(80W), microwave(500W), washing machine(300W)
According to the customer's load:
Inductive load: refrigerator, microwave, washing machine(the starting power of the machine is at least 4 times, of which the refrigerator is 6 times.
All loads count up to a total of 4513W. so the customer buy a 6000 watt solar generator finally that can meet their load supply requirements .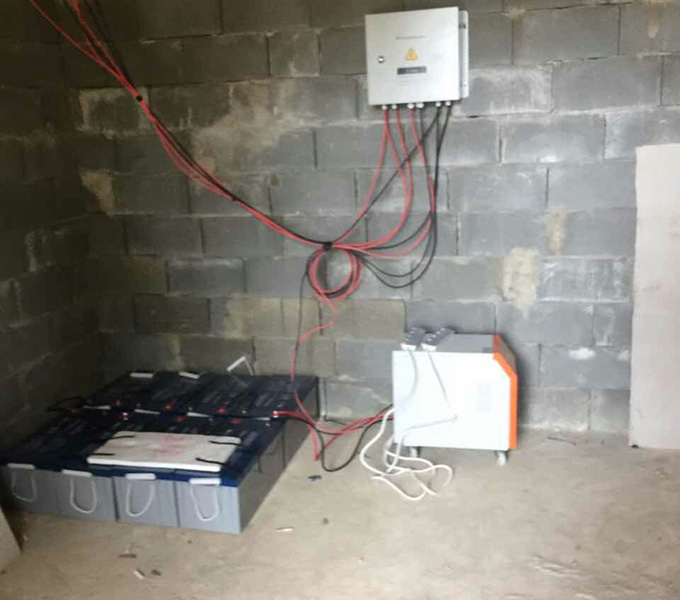 Solar system each parts feature 6000 watt solar generator

solar panel

1. Mono efficiency 22%,Poly panel efficiency 19%

2. Most customer choose Mono

3.10 years Warranty,ship NEW panel for after sale service

Aluminum Panel Rack,

need confirm before order

1. Iron roof

2. slope Tile roof

3. Flat roof

4. Ground

Pure sine wave inverter

1. Pure sine wave ,110V or 220V ,Dual output,

2. 50HZ/60HZ frequency

3. Hybrid with city power function

4. 2years Warranty,ship FREE PCB board by DHL for service

Solar battery

1)Gel battery,2 years warranty.ship NEW for service.

2)Lithium battery,3 years warranty.ship NEW for service.

According to the experience of the engineer to install,

the 35cm(battery to battery) and 2m(battery to inverter)

wires can be directly installed, saving installation time.