Sierra Leone three-phase 20kw solar power system
Location: Sierra Leone
360w mono solar panels * 56pcs
H4T/384V PV combiner * 1pcs
384V/70A solar controller * 1pcs
TF20KW 384V IGBT inverter *1 pcs
12v 200ah gel battery * 64pcs
cables and accessories * 1set
Our customer bought a single-phase solar system at the beginning, because it was used for household loads. Later, some three-phase loads, such as water pumps, could not be used, so he bought our three-phase 20kw solar power system .
The 20kw solar power system currently use 64 batteries. At the beginning, only 32 batteries were used, but it was found that it was not enough because his villa consumes more electricity.
At present, many systems on the market have reduced the battery capacity for low prices, using only a few batteries and solar panels, but they cannot meet the needs of customers. As a result, customers have to buy more batteries and pay one more shipping fee. In fact, the cost is higher.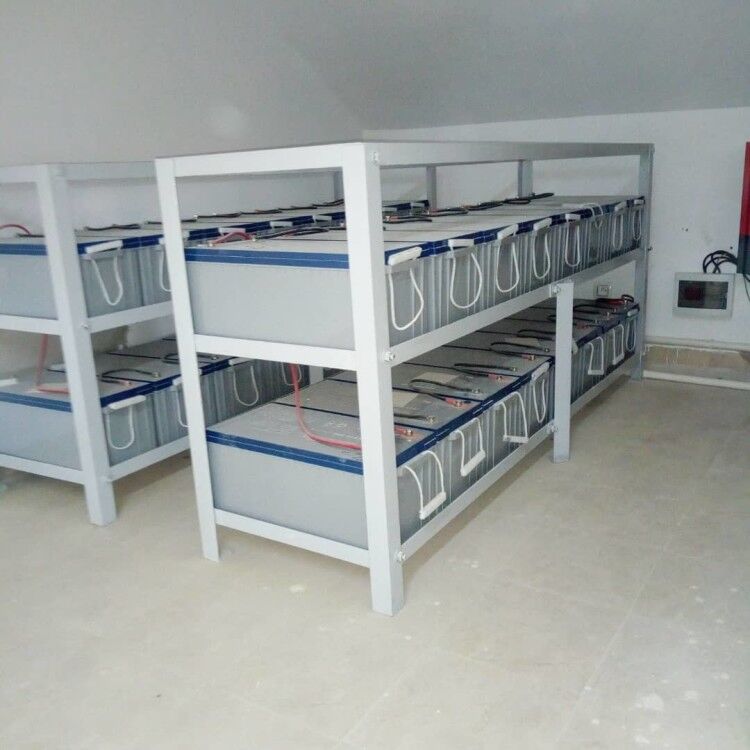 For example, many 5KW 20kw solar power system on the market are equipped with only 4 batteries, and the actual battery working time is less than 2 hours. Although it is cheap to buy such system, it does not bring value to customers and wastes time--- Wait for the arrival of new batteries.
Therefore, we recommend that customers buy a 20kw solar power system to choose the battery configuration according to their own power consumption at night.
Our professional engineers design the system that meets the work requirements for customers. You only need to send the load information and power consumption requirements to our sales staff, then we can design a solar energy solution that matches your needs.