Solar energy On-grid systems send excess power generated to the utility grid when you are overproducing. These are the most cost-effective and simplest systems to install. ... Off-grid systems allow you to store and save your solar power in batteries for use when the power grid goes down. It is meant to be entirely self-sustaining. But at the end of the day it will depends on the wants and needs of the customer.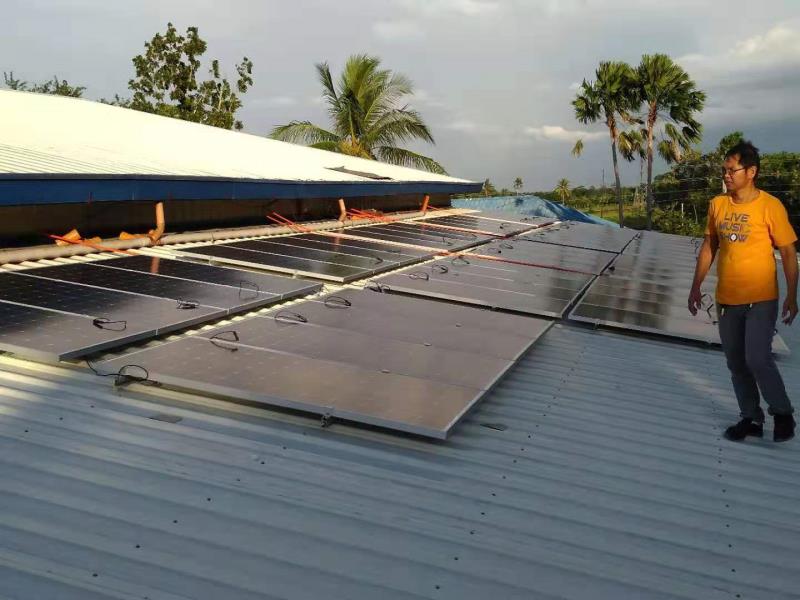 Buying solar Hybrid system set in China, would it okay? How about the quality?
Well as of 2015, China is the largest producer and buyer of solar panels. The vast majority of photovoltaic products, or solar panels, are being installed in remote areas by giant solar farms that sell the energy to utilities. Being the top producer of solar panels, inverters and complete solar system China brings a lot of flavor and choices. Like Tanfon, as one of the TOP 10 solar Hybrid system manufacturer with technologies and materials from Japan & Germany but affordable price in the market.
Mr. Ferdinand purchase a 20kw solar system at Tanfon, he is very delightful that he is now using for about a week the solar kit that he bought at Tanfon the charged of the item is still strong still remaining sixty percent and running excellently. He is a living testimonial of happy and satisfied customer of our company. We look forward that you will be also one of them in the next passing days.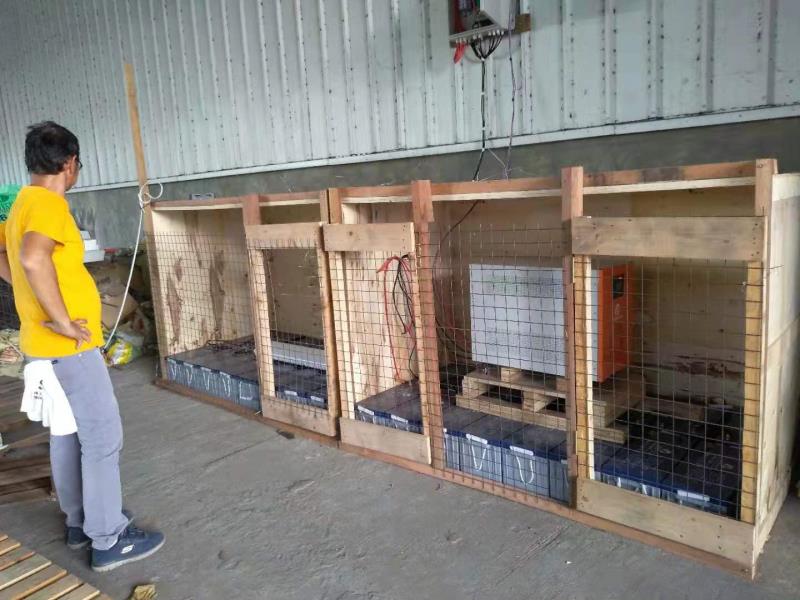 50kW 3 phase solar Hybrid system for a beach lodge

Solar Panel (Quantity: 130 pieces)

FS380W mono solar panel(poly optional)

Vmp: 38.39V Voc: 47.13V Imp: 9.25A

Size: 1956*992*40mm

Coated steel Glass: 3.2mm Tempered

Terminal block: IP65 with MC4 connector

Efficiency performance: 25 years 80 %, 20 year 85%, 10 years 90%. 25 years life time (CE RoHS)

solar Hybrid system

PV combiner (Quantity: 2 pieces)

Model: H6T-360v Multiple PV strings inputs

Simplify wiring between PV array and controller,

protections to controller, Prevent hot spot effect

Wide range of DC input voltage

Reliable thunderstorm & surge protection

solar Hybrid system

Solar Controller (Quantity: 2 pieces)

MPPT controller model: 360v/80A

Charging efficiency: 90%-95%,

Charging mode, intelligent control.

Temperature compensation,

Various protection functions

solar Hybrid system

Solar Battery (Quantity: 90 pieces)

Capacity: 12V/200AH

Full sealed Solar power gel battery,

Service life: 6-8 years ,

Size: 522*240*219mm

solar Hybrid system

solar Hybrid system

Solar Inverter (Quantity: 1 piece)

Solar three phase Inverter power:T50kw/360v

Low voltage: 324V High voltage: 426V

Charging efficiency; 90%-95%, with AC charger built-in, Protection against short-circuit,

Output: 220V 380V 415V 50/60HZ

solar Hybrid system

Solar Panel Rack (Quantity: 1 set)

Slope Roof or Flat roof or Ground (option)

including complete fittings

wind load: 55m/s, snow load:1.5kn/m2

structure: Anodized Aluminum + stainless steel

solar Hybrid system

solar Hybrid system

solar Hybrid system

solar Hybrid system

solar Hybrid system

Cables (Quantity: 1 set)

84pcs 16mm2*35CM battery cable

6pcs 16mm2*1M battery cable

4mm2 PV cable 300M

Terminals and MC4

solar Hybrid system

solar Hybrid system

solar Hybrid system

solar Hybrid system
solar Hybrid system
solar Hybrid system