Project: 15KW home solar system
Location: Grenada
Solved: reduce high electricity bill
380w mono solar panels * 24pcs
H4T/192V PV combiner * 1pcs
192V/60A solar controller * 1pcs
TF15KW 192V IGBT inverter *1 pcs
12v 150ah gel battery * 32pcs
cables and accessories * 1set
Our customers are in the ceramics and doors and windows business. They built a new house in 2019. When they bought ceramics, doors and windows from Foshan, they also wanted to buy a solar power system for their new home so that they could stay away from expensive electricity bill.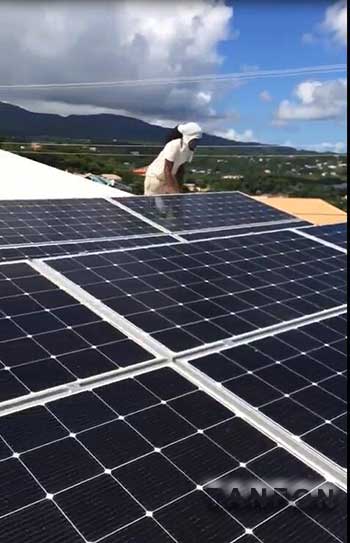 Grenada is located at the southernmost point of the Windward Islands in the East Caribbean Sea. It has a tropical maritime climate with an average annual temperature of 26°C. This temperature is very suitable for solar system power generation.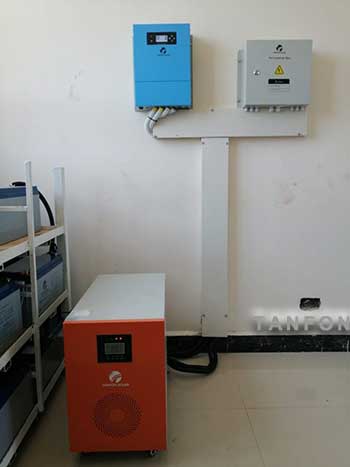 In the process of communicating with customers, we know that customers will use air conditioners, water heaters, water purification filters, refrigerators, etc. Among them, 2 rooms will use air conditioners at night. We calculated that a 15kw solar system is needed. Same conclusion with customer's electrical engineer.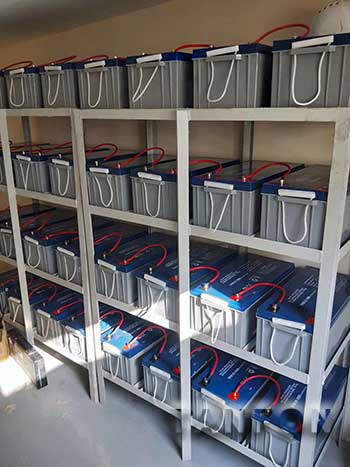 The 15kw Off Grid Solar System was successfully produced and shipped. After the customer receives the goods, they installed and used in September 2020. So far, the effect has been very good. It can save about 350USD in electricity bills per month. Only about 3years, the electricity saved is the cost of a system, and clean energy will be used free of charge for the next 20 years.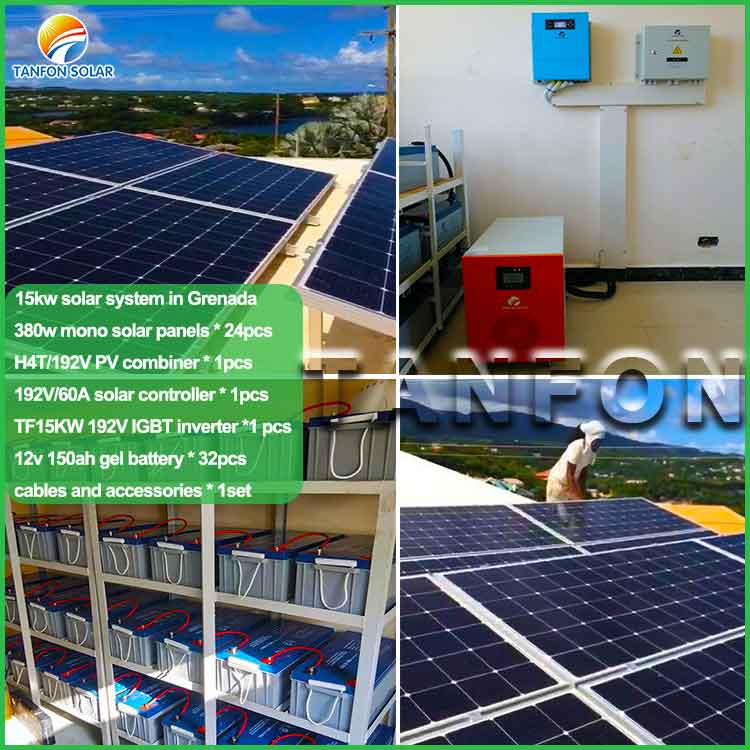 Our professional engineers design a system that meets the work requirements for customers. You only need to send the load information and power consumption requirements to our sales staff, and we can design a solar energy solution that matches your needs.