Zambia 20KW solar power system for farm
switching to solar power as the main primary use and electricity as secondary use.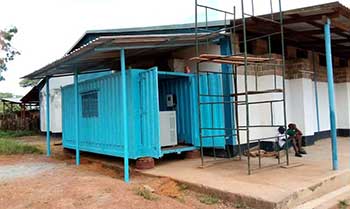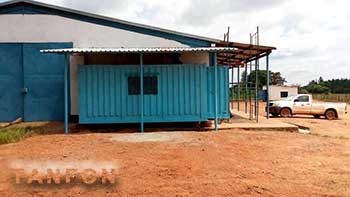 Local:Chingola,north of Zambia
Problem:
Customer's main problem is that national utility company is very inefficient and can't provide steady 440 v in May, June,July and August
Solution:
20kw solar system providing power for milking system and milkcooler,the load is more than 16kw, working for 24 hours.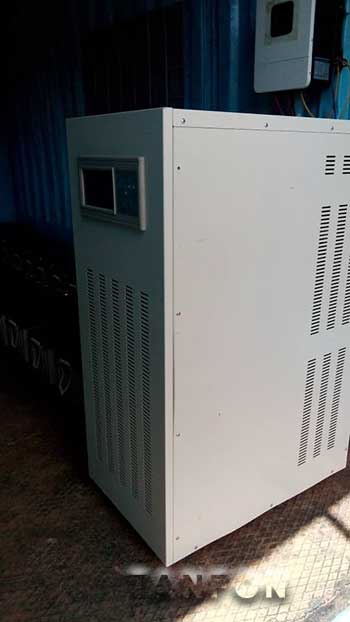 Maarten He lives in Austria, but the 20KW solar system he bought was used in his hometown in Zambia.
He has verified that we are a real factory, and he has also seen the cases of solar energy systems installed in Africa, so he chooses to trust TANFON.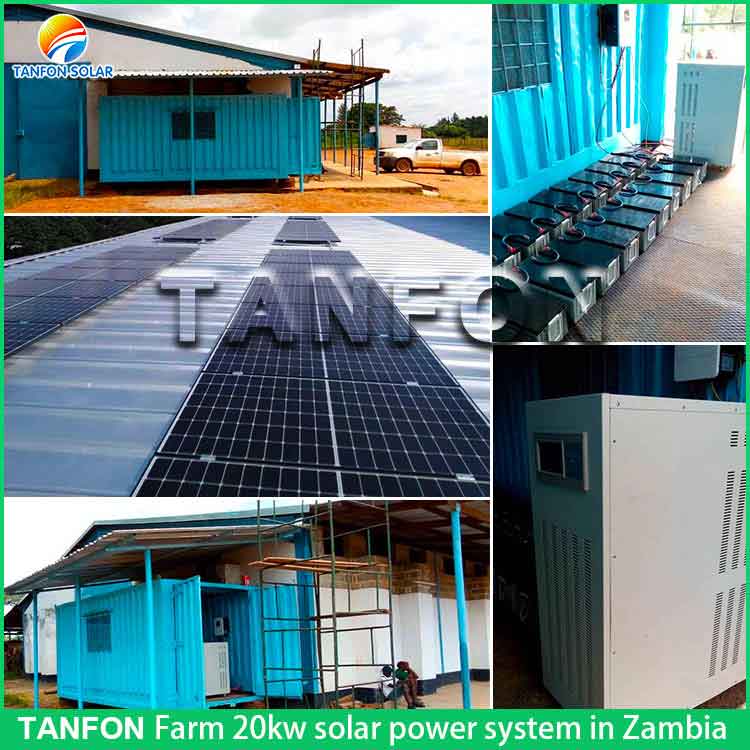 When installing the system, he encountered a problem:
It started beeping yesterday afternoon
But don't worry about it, this is not a problem, the system is reminding that there is no utility power:
When the battery is discharged, it must be switched to the mains. When the mains is not detected, the machine will alarm. When the voltage of a single battery is higher than 13.5V, it will automatically release the alarm, turn to battery priority use again.
After the customer understood the working principle of our system, he also recorded this 20KW system inverter and battery working video with satisfaction.
Our competitive advantage lies not only in selling products to you, but also in the ability of a group of operation centers to help customers solve all problems.
Choose TANFON, choose guaranteed solar system products.