Power: 18000BTU Location:Egypt
Power: 9000BTU Location:Saudi Arabia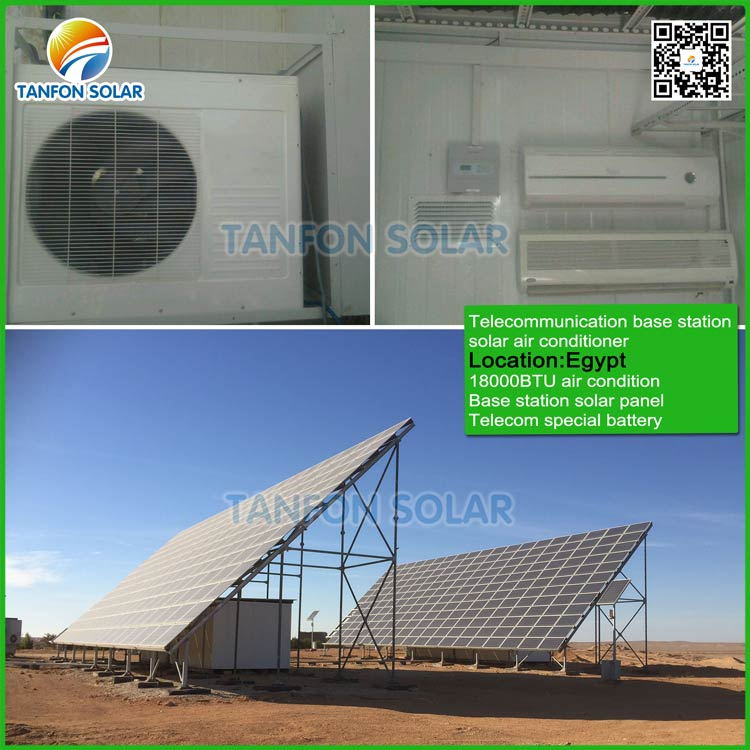 Generally speaking, solar air conditioners can be used in homes, schools, offices and other places. Do you know where else it can be used?
Telecommunication base station.
That's right. All the equipment in the telecommunication base station works 24 hours 7days. Therefore, the temperature generated during the operation of the equipment may affect the work of some components and may also bring a slightly higher working environment to the battery.
Therefore, in order to reduce the use failure of telecommunications equipment and to give the battery a stable working environment temperature, air conditioning is usually installed in the main engine room.
In many power station communities, the cost of using utility power is high and there is no opportunity to use utility power for some places. So 48V DC solar air conditioner is a good choice. Because the telecommunication base station usually requires a 48V DC solar power generation system, the DC air conditioner can be connected to a battery pack or a charge controller and work independently.
Environmental protection and independent working make more and more people willing to buy solar air conditioners. We also have other types of solar air conditioners, if you are interested, please contact us.