System:5kva solar system
Application:School
Location:Zimbabwe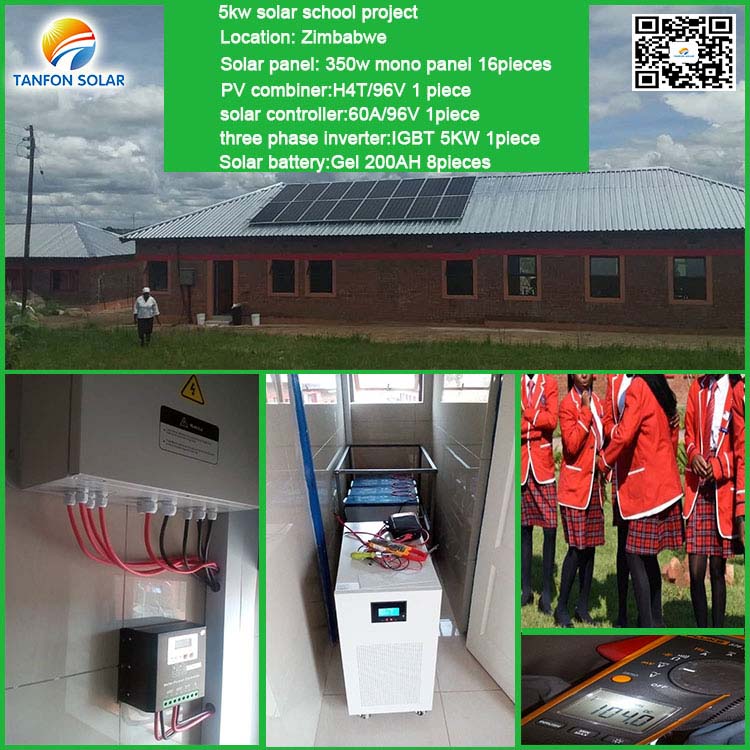 I only need the best 5kva solar system for my student. That is what Patience told us, who is the schoolmaster from a Zimbabwean school.
Patience also told us that there is no city grid in Zimbabwe for 18 hours a day, it's inconvenient. And many people there try to find other way to supply power, like solar power and wind power. Patience own a school, they need power for lights, fans, computers and cooker. And she is very happy to hear that we have 167set solar energy Batteries in Angola schools and 5kva solar system in Senegal school.
And she is impressed by we have government projects like airport, hospital, police office project, konza building project. She said there is no company that so professional like us. And order the system without hesitation.
Now the shipment is reach to her school, with the help of electrician Chris, the system is working very well.

Related products:
solar panel system 10kw system
farm use 15kw solar power system
Commercial use 20kw solar system
Industrial use solar system 25kw