Location :Zimbabwe
Power: 3kva solar system​ complete with accessories
Usage : for resales home use
TANFON mission: Make the world away of the expensive electricity
TANFON advantage:German technology, Chinese prices, global service
Why Francis buy 3kva solar system​ from tanfon?
Because Francis know TANFON have customer in Zimbabwe ,and call our customer know the 3kva solar system​ working perfect .

Then he send the picture of his roof (is difference with charles),and confirm his roof also can install ;
We help to solve some cable issue with Import Licenses and SI 122,and BV COC.
Tow sets 3kva solar system​ .
About the produce:10days.
About shipment:TANFON company help ship to HARARE port .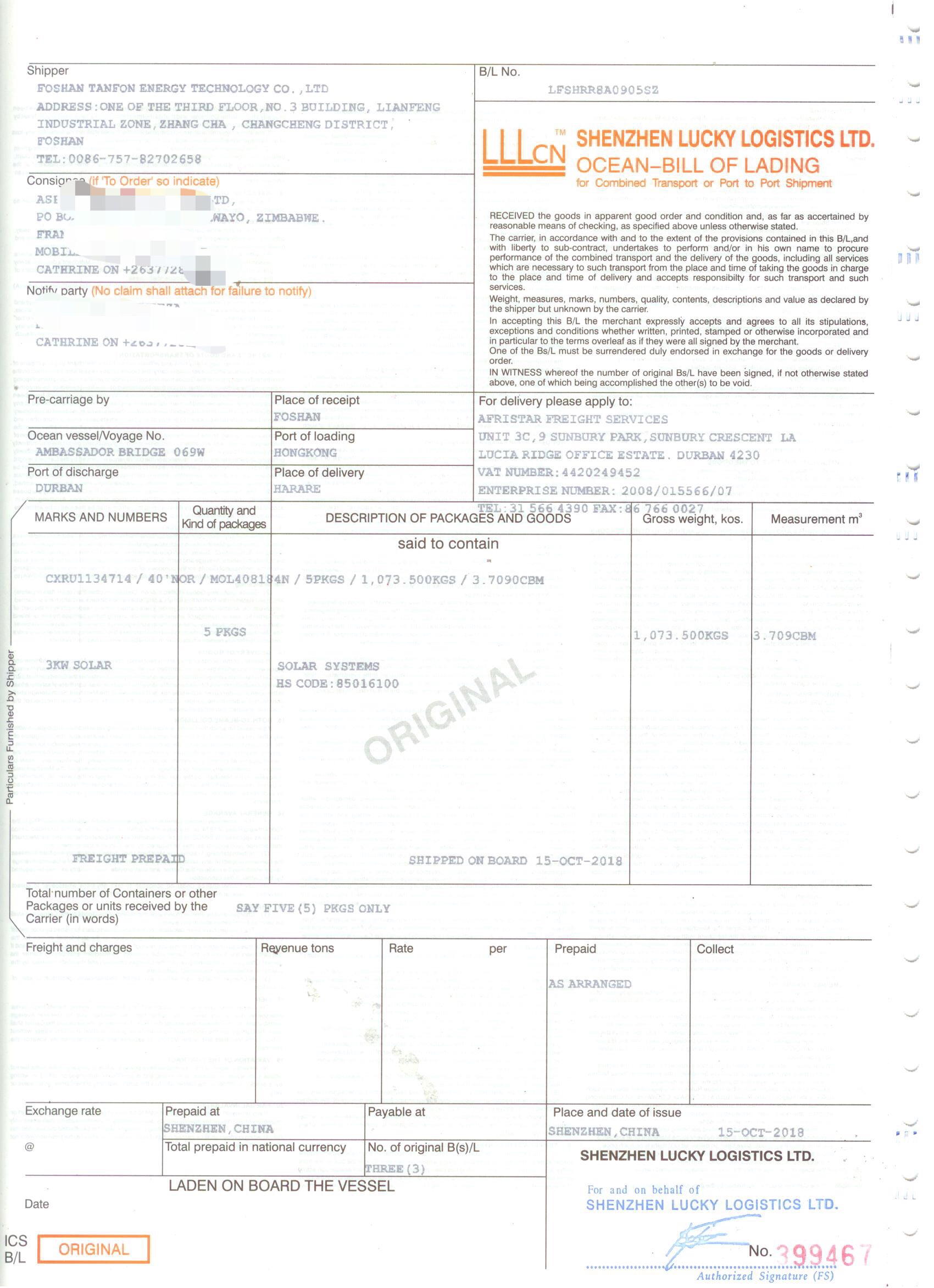 One of 3kva solar system​ is used to drive :TV, fridge, lights, kitchen appliances, 1 air conditioner, 1 video camera, 4 computers.
And feedback that the 3kva solar system​ is working fine .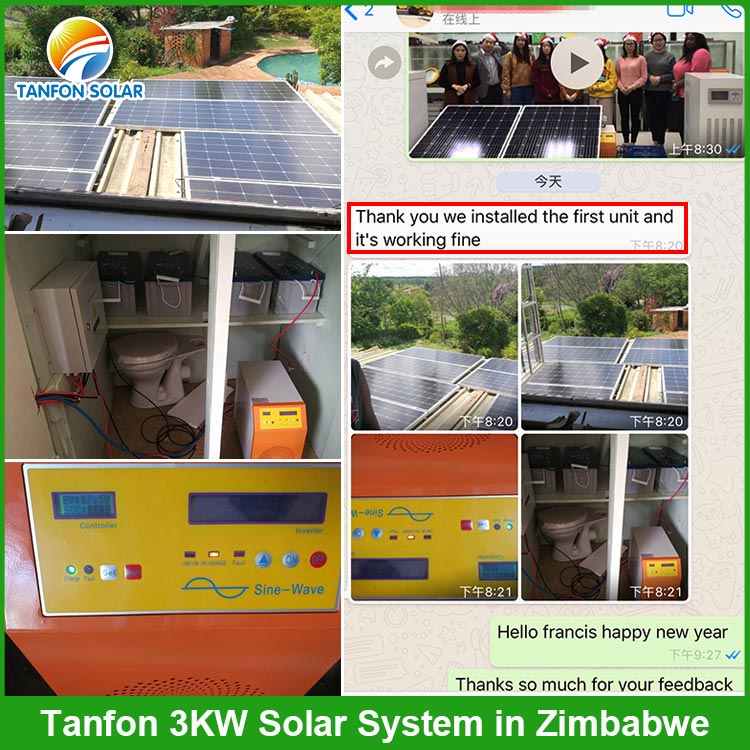 Welcome to contact us discuss more solar project ,we are no only sale product for you ,We are Solar solutions provider.