Solar pv micro inverters technology is a kind of MLPE technology, it has been a hot market. According to the data, more than half of the roofs of most photovoltaic power plants use micro-inverters.
1. High safety
(1) dc voltage is low
In the traditional photovoltaic system, the DC-side photovoltaic cells are connected in series to form a high-voltage DC bus of 200V ~ 600V or even higher, and then connected to the inverter. This can easily cause the temperature of the arc to reach several thousand degrees, causing fire and fire Or personal injury.
(2) electrical isolation
When conventional inverters are directly connected to the distribution network, they generally cannot provide electrical isolation between the grid and PV due to the pursuit of cost. Disconnect the door and PV by AC relay or electronic power switch. In the event of some UPS failures, this may lead to faults on the ac-dc side, posing a physical threat to the fault finder in the event of a fault or in the event of a large fault range due to a short circuit.
The micro inverter contains a high frequency isolation transformer that effectively isolates the network and photovoltaic side in case of system failure. When grid failure is verified, the PV end is low voltage and isolated.When verifying PV side failure, ac side voltage does not cause dc load.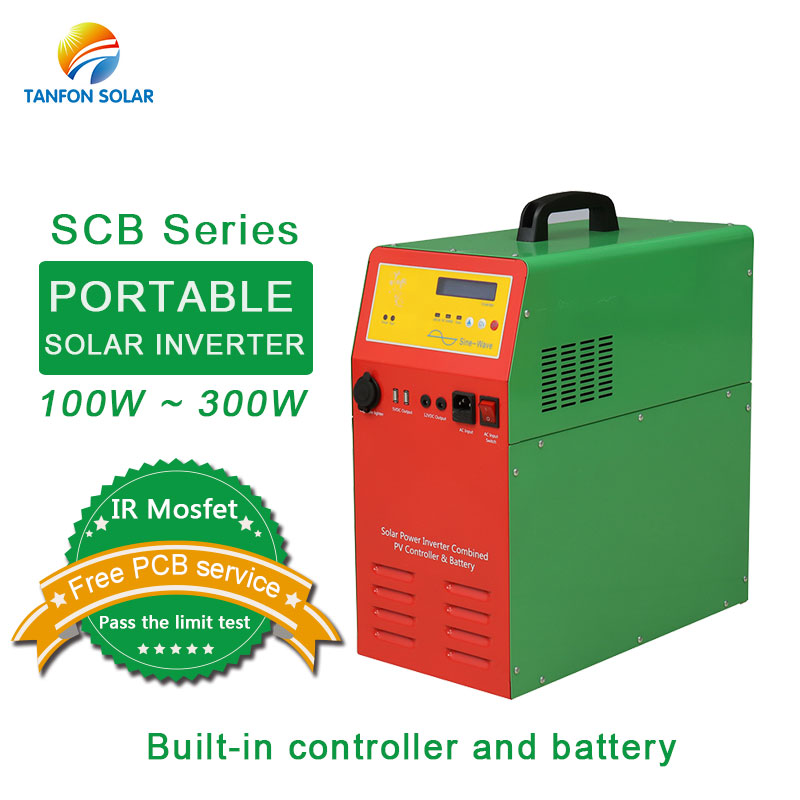 2. High system efficiency
(1) component-level MPPT
For the microsystem, each element is connected separately from the inverter, so the photovoltaic cells in the system are not coupled in series, so there is no short-circuit effect.If certain photovoltaic modules are shielded or damaged, the remaining performance of the system's power output will not be affected.This can greatly enhance the adaptability of the system to shadow and complex environment.
(2) high dynamic MPPT efficiency
Due to the small power of component-level MPPT, the control and response speed of the system can be 10 milliseconds, dozens of times or even a hundred times faster than the traditional inverter. Therefore, the efficiency of micro-inverse is about 1-2% higher than other traditional inverters in cloudy weather or other occasions with rapid changes in light.
3. Low operation and maintenance cost, high quality operation and maintenance
Micro-inverters have many advantages in safety, optimizing system efficiency, generating capacity, intelligent monitoring and operation maintenance.They are widely distributed, especially for domestic photovoltaic power generation.Especially under the circumstance that the user reduces the cost and improves the quality, the miniature inverter will shine brilliantly in the market in the future.