Just only 0 second switch time!
Mr. Aaron is from Lebanon. He wants to buy a off grid solar energy system for his villa in a resort. This villa is located in a scenic area where many company team building activities will go there. There are a variety of play equipment in the villa, you can play mahjong, sing karaoke, barbecue, etc., Mr. Aaron found our company through the official website, he saw some of our engineering cases, and initially had a good impression for us. We configured a 30kva off grid solar system for him based on the load information he provided. He looked at our configuration and felt very satisfied. He asked, if the batteries run off or low voltage, what will happen? Because he pays much attention to the tourists' play experience, he doesn't want them to have a bad experience because of the sudden power cutting off. We told Mr. Aaron that our inverter has the function of complementing the mains. When the battery runs out, the inverter will automatically switch to the city power. Our inverter is full digital thyristor switching, switch time is only 0 second, NOT Like some inverters in the market use the relay switching whose switching time is about 5 seconds.Ours inverter very short switching time, reduce the failure rate, avoid the power cut of when the visitors are playing. After hearing about this, Mr. Aaron thought it is very good. Then we were discussing the issue of solar panel installation, and sent instructions and installation videos to him. He was very satisfied with our professional services, so we signed this 30kw (145Amp) off grid solar system order.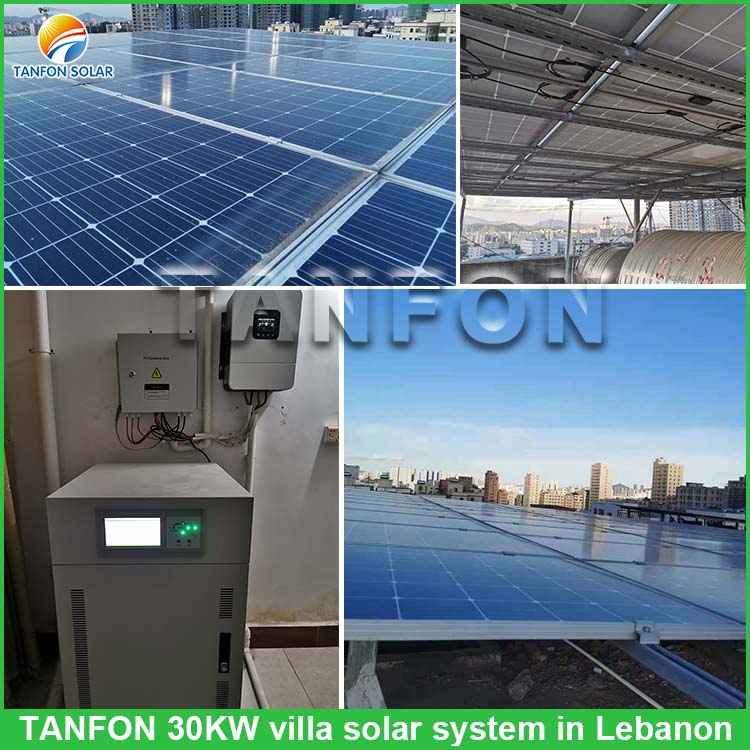 High quality material solar product must bring you a good experience! Pls feel free to contact with us!