Location: Singapore
Capacity: Off-grid 6000 watt solar system
The pictures below are our off-grid 6000 watt solar system installation picture. It was sent by our customer Mr.Soh from Singapore, a Tropical country where it is sunny all year around. So the 6000 watt solar system is very suitable for use there.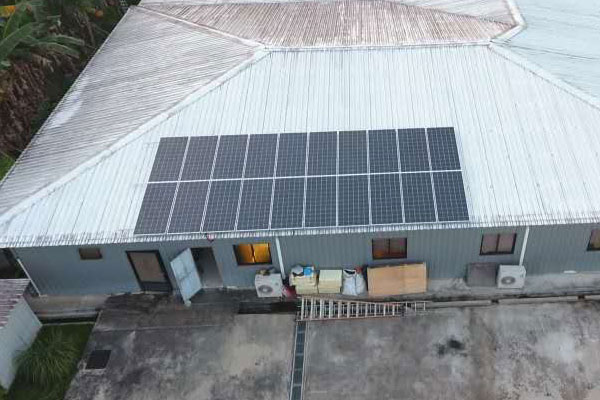 Mr.Soh ordered this 6000 watt solar system for his office use. It was used for taking the normal loads, like fans, lights, computers, printer, 2pcs 1.5hp air conditioners, microwave, etc. Mr.Soh said they are in the office only in the daytime. So the solar power system supplies the very enough power for their daily working use, which helped him save a lot in the electricity bill.
For the solar system configuration, we supplied him the 6kw hybrid inverter with the 60A controller built inside, 20pcs 330w mono solar panels of which one pcs imp current is 10A. 4pcs solar panels in series, 5 series in parallel. The maximum current is 50A(10A*5=50A). So the 60A controller is okay to undertake the 50A current from the solar panels. When we designed the 6000 watt solar system, we would reserve a little more capacity of the controller in order to make the 6000 watt solar system work more stable. All the data were strictly tested before sending out.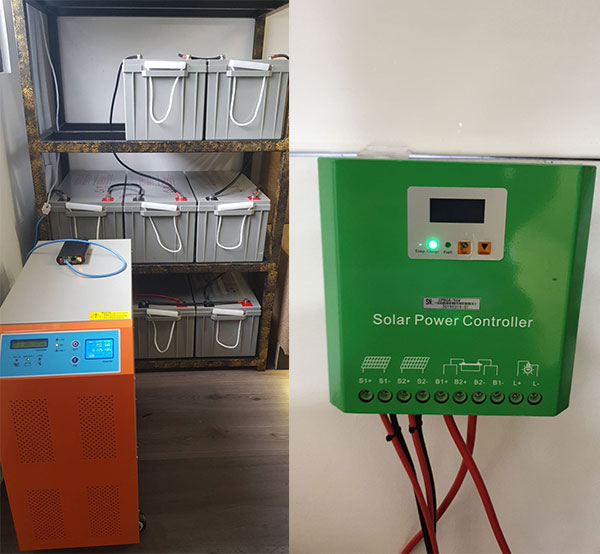 Mr.Soh installed the system shortly. And have used it well for three months. In one day, the highest temperature was up to 38℃ in Singapore, the solar panels instant current reached 55A. Mr.Soh told me about this. I asked him to check the other parameters like the solar panels voltage, current, and battery voltage. After I learned about the data with the engineer, I applied for our boss to resend an 80A controller to Mr. Soh. she agreed. Finally, an 80A MPPT controller was resent to Mr. Soh freely(The green machine in the photo is this 80A controller). He connected the new controller quickly, now the 6000 watt solar system worked more stable. Mr.Soh speaks highly of our services. He said it is very pleasant to choose Tanfon.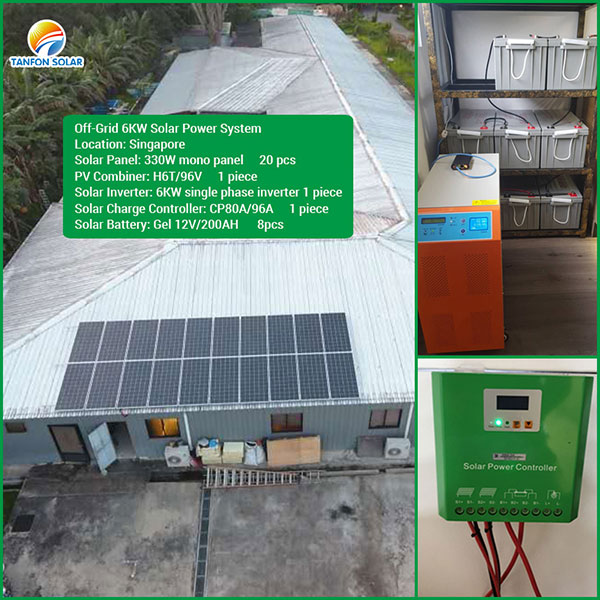 Off-grid 6000 watt solar system