System: 20kva solar panel kit system
Usage: for office use
Country: Saudi Arabia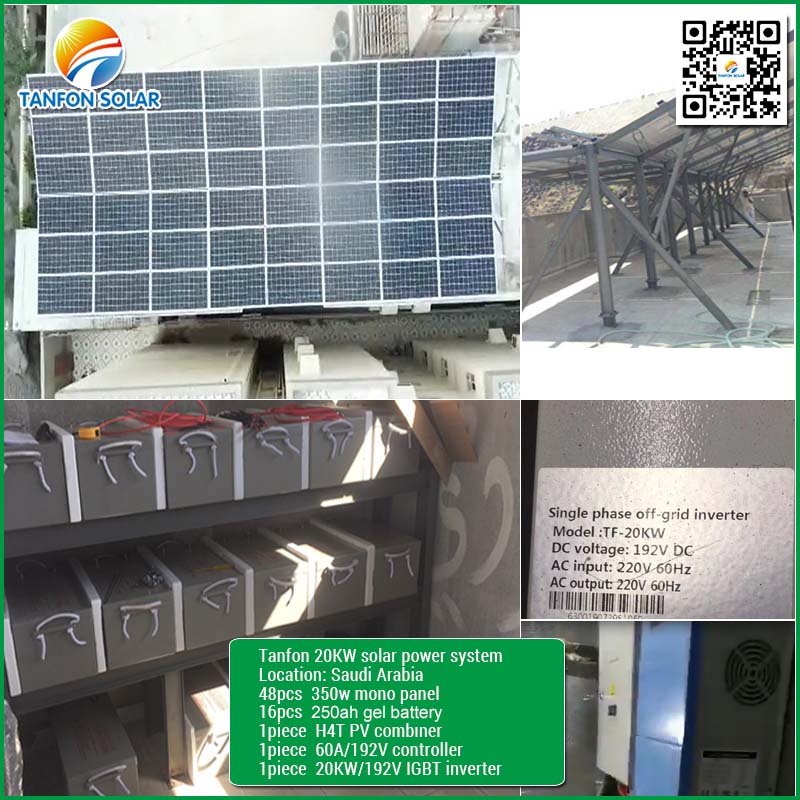 20kva solar panel kit system
In Saudi Arabia, there are good sunshine, and electricity bill high. That's why more and more people wants to use solar power instead of city grid government power. Turk is from Saudi Arabia, and work in Guangzhou in a trading company purchase department. He found us in Alibaba, and have 12 years experience, so he came to our factory by under ground. We are in Foshan, when customer in Guangzhou, it is easy to take underground to our place.
After meeting Turk, we know that Saudi Arabia have stable city grid government power, and his company in Saudi Arabia wants to use solar in daytime for office use, and do not want battery as back up. In this case, we suggest them to use on grid system, which can use solar power in daytime. For example, the load machine is 5kw, solar supply 2kw, then rest 3kw get from the grid.
After a long time conversation, his company needs a 10kw on grid system and 20kva solar panel kit system for air conditioner.
Saudi Arabia government have very strict rule in importing from other county. All the product must be registered in Saber system. We choose QIMA laboratory to help us registered PCOC in Saber system.
After few days later, we load the container, and QIMI helps us to get the SCOC.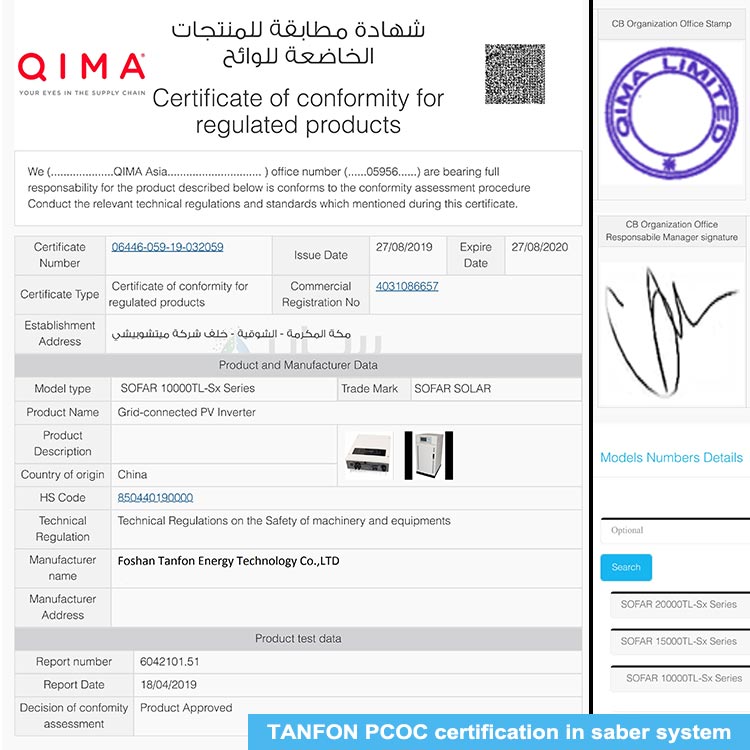 When the shipment arrive Saudi Arabia, the owner can't wait to use the low frequency solar system, and use pilot-less airplane to film the solar panels.
The system is running very good. And they will order more and more solar power system from our company.
Saudi Arabia's certification is one of the most difficult in the world.We have done it.TANFON is a factory with real strength to enter the Saudi market.
We are constantly improving the certification in major market countries. We hope to help our customers to open the local market more easily.