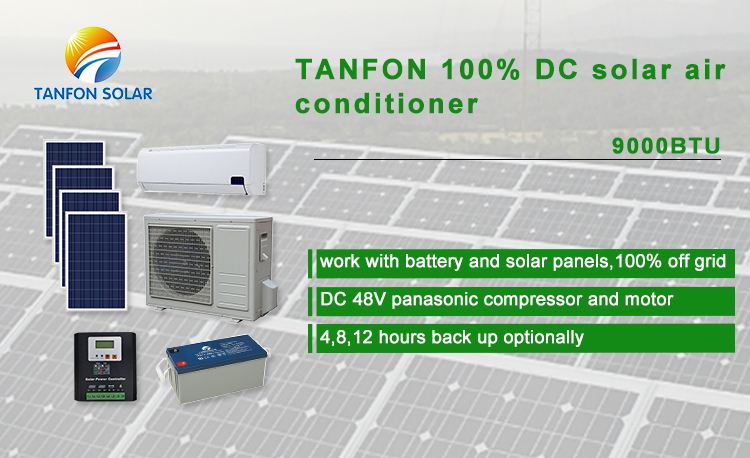 Nowadays the solar power, as an outstanding representative of new energy, has been applied to various industries. So how it work in the air conditioner?Let me introduce our new model of the 100% off grid DC Solar Powered air conditioner
It has the features below:
1).DC 48V panasonic compressor and motor
----work with solar panels and deep cycle gel battery,which can work 100% off grid
It is very suitable for the area where there is no city power and with good sunshine.
2).4,8,12 hours back up optionally
We could design the system of the battery and solar panels for you according to your request for the Solar Powered air conditioner use time.
3).Offering cooling only and cooling&heating for choices
In some countries with high temperature all the year, the customers would like to choose the only cooling mode.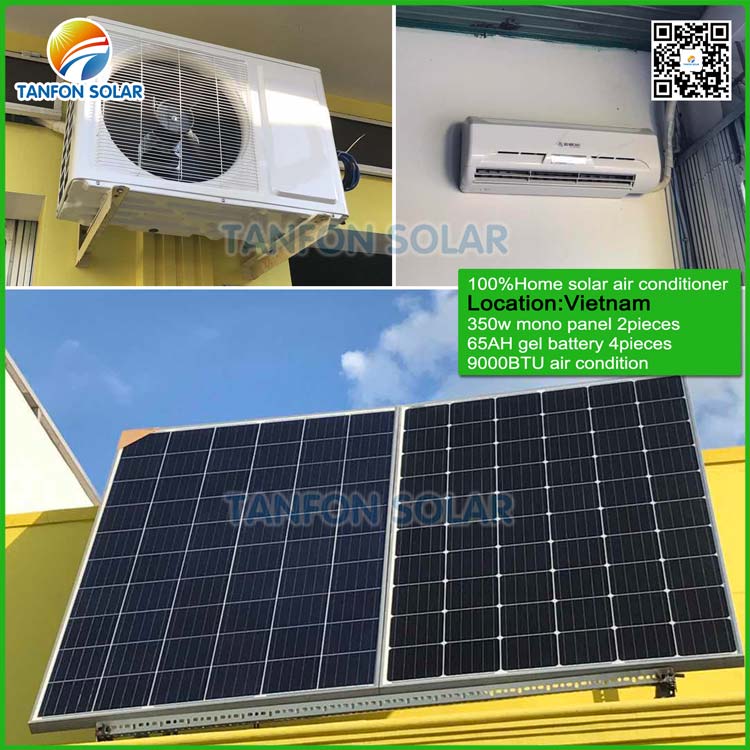 This is our 90000btu Solar Powered air conditioner installed in Vietnam.The DC voltage is 48v, so use 2pcs 350w solar panels(one pc is 24v) in series,4pcs batteries(one pc is 12v) in series.
Solar panel produce electricity,electricity to be saved in battery group through the controller as energy bank, batteries drive air conditioner to run for cooling.Solar controller protect the whole system and provide stable power supply.
This Solar Powered air conditioner helps our customer get rid of the so hot weather in summer. As the air conditioner need so large power to run, it also save much electricity bill for him than before. He felt very satisfied with its working now.
Are you interested in this solar air conditioner,pls feel free to contact us.