TANFON factory produce on line solar inverter form 1kw to 100kw it's very easy installation, can connect to power grid and sell electricity to power grid.save your electricity Bill This is 5kw grid tie inverter, pretty popular for home use. power generation status can be see on mobile phone and computer .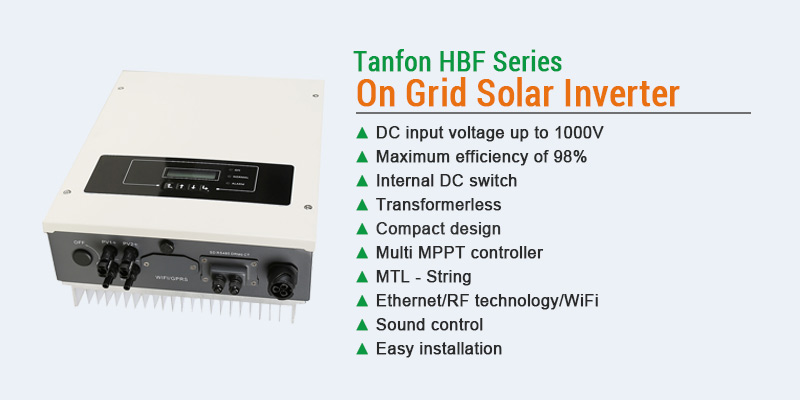 What area can install this on line solar inverter?
Any area but must be electricity power is very stalbe ,why?becouse this on line inverter working without battery ,sale power to load directly ,when sunshine no enough,can use electricity power Complementary.so must be need grid power stable ,can protection all your load .
If grid power is off ,this on line inverter also will work off .
This on line inverter Application: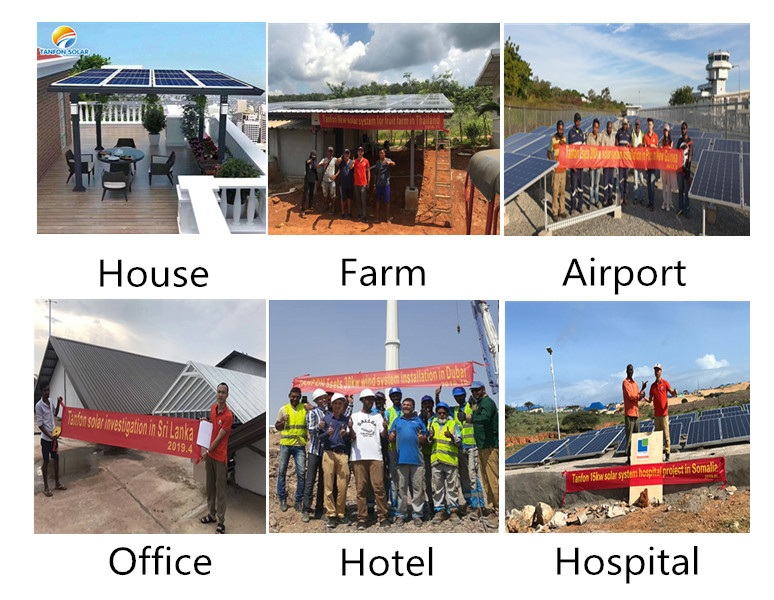 Welcome to contact our sales ,or chat on right side directly.